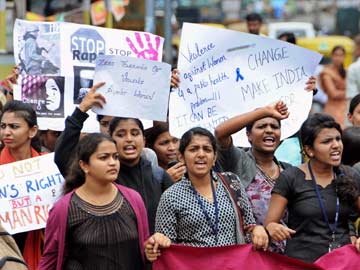 Bangalore:
A seven-year-old child has allegedly been raped in Bangalore, a city that is still coping with aftermath of the rape of a child in an elite school.
The Class 2 student was allegedly raped on Friday by the son of her ayaa, or help, who is paid Rs 300 to pick her up from school. The girl's mother works for daily wages at a garment factory.
The police say instead of taking her home, the woman brought her to her own home and left her alone to finish some chores. Her 24-year-old son, a construction worker, allegedly assaulted the child then. He has been arrested.
The police are also investigating the role of the accused man's mother.
The incident has surfaced a day after the Bangalore police arrested two gymnasium instructors for raping a six-year-old inside a classroom at Vibgyor International School on July 2, a case that led to massive public anger and protests.
The police admitted, however, that a third man arrested in the case, a skating instructor, may not be involved in the crime even though child porn was found on his laptop and mobile phone.
The first grade student was raped allegedly when she was asked to leave the classroom. The police say one of the gym instructors has confessed that they took the child to an isolated area and raped her.
The incident brought people in the IT city, mostly parents, to the streets and forced schools to put in place new security measures and strict background checks.