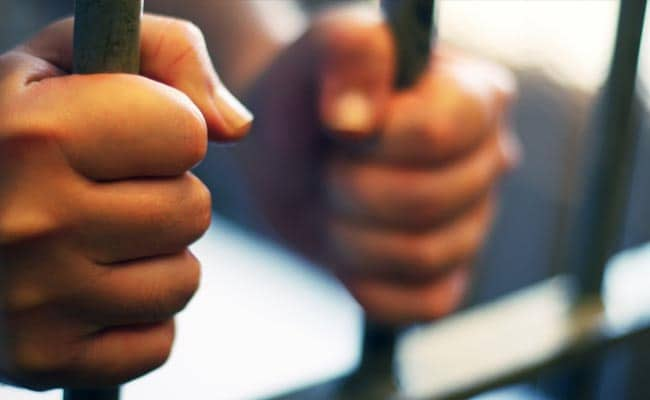 Aurangabad:
A few days after an inmate tested positive for novel coronavirus in the central jail in Harsul in Maharashtra's Aurangabad, 29 others who were in contact were detected with the infection on Saturday afternoon, said an official.
Collector Uday Choudhari told PTI 25 of those who tested positive are from central jail while four are from a temporary facility created for undertrials.
"All 29 are asymptomatic. A total of 110 swabs of inmates and prison staff have been collected and sent for testing on Saturday," he added.
"Earlier, an inmate tested positive after being admitted in Government Medical College and Hospital. A total of 48 undertrials who were in contact with this patient were quarantined five days ago. Of them, 29 have now tested positive," a jail official said, news agency PTI reported.
While the capacity of the jail in Harsul is 539, there are around 1,400 inmates presently, the official added.
Meanwhile, the number of COVID-19 cases in the district reached 1,936 as 90 people tested positive in the last 24 hours.
The number of active cases is 686 as 1,154 have been discharged and 96 have died of the infection, an official said.
World
Coronavirus has spread to 188 countries. The total confirmed cases worldwide are 1,88,09,199 and 7,07,665 have died; 67,47,115 are active cases and 1,13,54,419 have recovered as on August 6, 2020 at 9:30 am.
India
In India, there are 19,64,536 confirmed cases including 40,699 deaths. The number of active cases is 5,95,501 and 13,28,336 have recovered as on August 6, 2020 at 8:00 am.
State & District Details
State
Cases
Active
Recovered
Deaths

468265 10309

146268 3810

305521 6165

16476 334

Sri Potti Sriramulu Nell*

296

186461 10128

80426 1322

104354 8729

1681 77

151449 5619

73966 112

74679 5407

2804 100

7423 348

2072 171

5287 173

64 4

273460 5175

54184

214815 6031

4461 112

29151 1195

11524

17533 1234

94 7

10407 205

2465

7871 258

71 2

Jayashankar Bhupalapally

9

73050 2092

20358 790

52103 1289

589 13

39018 1337

13055 73

25738 1255

225 9

35734 652

8741

26064 650

929 17

66669 1070

14680

49433 1057

2556 23

47272 593

12678

33849 1017

745 13

38548 752

6133 11

31960 734

455 7

104388 4078

41973 751

60558 3287

1857 40

140232 1076

10072 175

126116 890

4044 11

50445 2284

14432 807

35892 1471

121 6

800 17

496 13

303 4

1

64770 2982

22001 908

42414 2066

355 8

83800 2816

22992 677

58962 2078

1846 61

North And Middle Andaman

1

1027 99

687 48

326 49

14 2

4433 286

1700 148

2668 131

65 7

1855 65

642

1210 105

3

2498 93

1807 66

685 26

6 1

1366 41

404

960 41

2

14888 948

9049 401

5703 539

136 8

5725 97

1901 28

3793 68

31 1

1592 58

421 21

1164 37

7

22955 559

7285 162

15244 388

426 9

2916 37

1140

1762 52

14

Shahid Bhagat Singh Nagar (Nawanshahr)

99

19856 841

6422 360

12943 452

491 29

8254 246

2923

5233 386

98 3

3093 75

1224 27

1862 48

7

1270 64

535 64

715

20

929 12

594 12

330

5

537 33

251 29

286 4

0

0

0

0

0