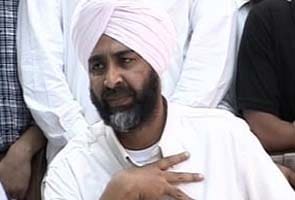 Badal Village:
The kite, the symbol of the People's Party of Punjab (PPP), has failed to take flight in Punjab. Seen by some as a possible third front, Manpreet Singh Badal's PPP has come a cropper this election. Finance Minister in the Akali-BJP government for four years till end 2010, Manpreet broke away from the party following differences with his uncle, Chief Minister Parkash Singh Badal and his cousin, deputy Chief Minister Sukhbir Singh Badal.
The PPP also forged a third front with the CPI and CPI(M) in Punjab. In fact, not only has the PPP not opened its account, its President Manpreet Singh Badal lost from both seats of Maur and Gidderbaha from where he contested.
Election analysis suggests the PPP secured 5 percent of the vote share in the state but with no wins to show for its performance, this election has meant Manpreet has moved from being a possible king-maker to politically irrelevant.