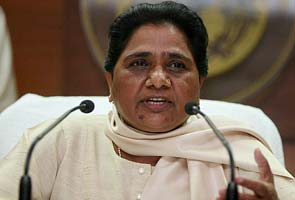 New Delhi:
The Election Commission will announce the dates for the Assembly elections to be held next year in five states today. The dates of the polls for Uttar Pradesh, Punjab, Uttarakhand, Goa and Manipur will be announced this afternoon.
The poll schedule was finalised after a meeting between Chief Election Commissioner SY Quraishi and Election Commissioners VS Sampath and H S Brahma.
(Read: SY Quraishi's interview to NDTV)
The schedule for the elections was finalised by the Election Commission after assessing the availability of paramilitary forces from the government. Around 80,000 para-military personnel, apart from state policemen, are expected to be deployed during the assembly polls.
All eyes are especially on battleground UP, while Mayawati is trying to save her turf, Mulayam Singh Yadav is fighting to reclaim it and Rahul Gandhi has upped the ante by clearing 4.5% minority quota.
(Read: Cabinet's 4.5% quota for minorities aimed at UP, BJP objects)
The Congress said that it is ready for the polls and will bring 'respite' to the state.
"We are ready, Congress party will fight elections in Uttar pradesh with all its might. For the last 22 years, UP has gone to bad to worse over issues of caste, religion and corruption. This time we will bring respite to the people of UP from all these issues," said Congress leader Digvijaya Singh.
Bharatiya Janata Party (BJP), however, took strong offence to cabinet's decision to reserve 4.5% in government jobs and universities for Muslims.
"They (Congress party) think that by making reservations they would be able to climb the rope," said BJP leader Mukhtar Abbas Naqvi.
The BJP's Ravi Shankar Prasad said, "The BJP will strongly oppose such a move taken by the government which is based on caste system."
Muslims form 18% of the population of Uttar Pradesh, making them the largest minority in India's most populous state.