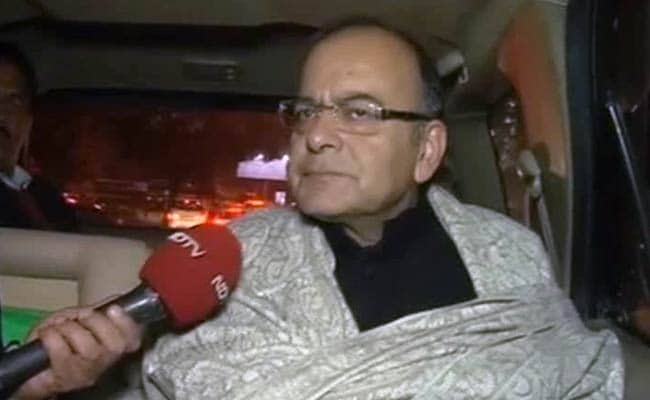 New Delhi:
Kiran Bedi, recently missing in the BJP's Delhi election posters, has got an important thumbs up from top leader and finance minister Arun Jaitley who has defended the party's decision to pick her as its chief ministerial candidate.

"Kiran Bedi is an excellent choice. She is an iconic police officer with an impeccable track record. She is a bit unconventional, but Delhi needs a leader like her," Mr Jaitley told NDTV after a busy Friday that saw him hold a two-hour meeting at the Delhi BJP office and address a public meeting in west Delhi.

Amid jitters in the party over Ms Bedi's candidacy as the key elections enter the last lap, and worry that several of the BJP's top Delhi leaders are in deep sulk over Ms Bedi being chosen, national leaders like Mr Jaitley have hit the campaign trail.

Mr Jaitley, who is also busy preparing the union budget to be presented on February 28, admitted that it is important for the BJP to win this election, which comes after the Modi government has been in power for eight months. "Each election is a barometer. This election will be a test for the credibility and performance of the BJP government. Though I will say that all elections are not a referendum," he said.


He dismissed reports of infighting and sulks among members of the Delhi BJP, and said that a letter written by Delhi BJP president Satish Upadhyay to party members on Friday not to remain inactive was more to motivate those who were denied ticket.
He also brushed aside reports of differences between top state leaders over the demand for full statehood for Delhi. Sources in the BJP say that while Kiran Bedi favours a dilution in the demand, the man who she replaced as the presumptive Chief Minister, Dr Harshvardhan wanted a firm promise on full statehood included in the manifesto. The BJP had to drop the idea of releasing a manifesto.
Mr Jaitley said, "we aren't talking about statehood as it is not an issue in this election. The issue this time is governance vs anarchy. But if there is a consensus the key element of statehood - law and order - can be given to the state government."