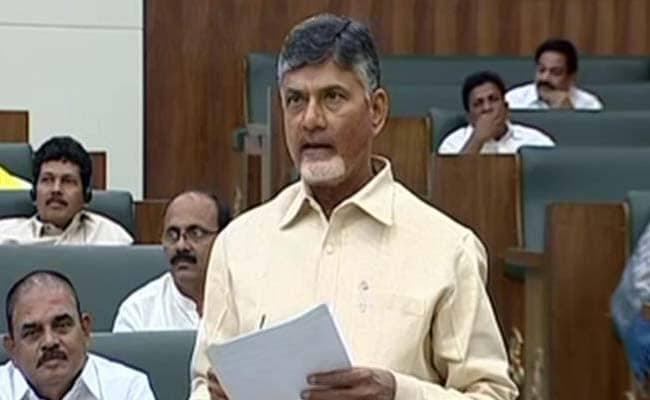 Highlights
Chandrababu Naidu holds teleconference with the lawmakers of his party
Mr Naidu: BJP using Jagan Reddy, Pawan Kalyan against us
Mr Naidu: Strong anti-Modi and anti-BJP feeling across country
New Delhi:
The BJP's defeat in yesterday's by-elections in Uttar Pradesh has come as a boost not only to opposition parties but ally Chandrababu Naidu, who has been on the brink of breaking the tie-up. Mr Naidu has been upset with the Central government for its refusal to grant special status to Andhra Pradesh. Earlier this month, he had pulled two ministers out of the Central government, but had stopped short of pulling the plug on the alliance.
Today, in a teleconference with the lawmakers of his party, Mr Naidu said Prime Minister Narendra Modi is trying to repeat in Andhra Pradesh "what he has done in Tamil Nadu".
"Instead of giving what the people of Andhra Pradesh are rightfully asking, the BJP is resorting to using Jagan Mohan Reddy and Pawan Kalyan against us. There is a strong anti-Modi and anti-BJP feeling across country. Yesterday's UP and Bihar by-poll results are an example of that," he was quoted as saying by news agency ANI.
It is not yet known if the possibility of dissolving the alliance was discussed. Party leaders earlier said the Chief Minister alone can take a call on the issue.
The TDP-BJP alliance has been on the verge of collapse since Union Minister Arun Jaitley turned down the demand for special status that was promised to put Andhra Pradesh back on its feet when Telangana was carved out of it in 2014. But Mr Jaitley said special status, which allows a state huge financial grants and schemes, has been discontinued for all but the hill states and the northeastern states by the 14th Finance Commission.
Mr Naidu's party claims the other state leader demanding for special status category for the state, YSR Congress chief Jagan Mohan Reddy, is a BJP stooge. The BJP, they claim, is using him and actor-politician Pawan Kalyan to divide the electorate and erode the TDP's support base.
Critics have said Mr Naidu's stance on the special status issue is posturing meant to counter Jagan Mohan Reddy.