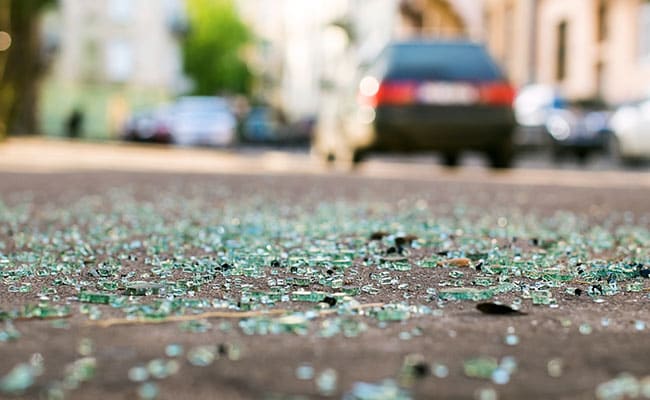 Amaravati:
A family of six people, including two children, on a pilgrimage were killed and 15 others injured when a speeding lorry hit their parked van in Kurnool district of Andhra Pradesh early today, the police said.
The victims, hailing from Old Town in Kurnool, were on their way to a 'dargah' in Yellarti when the accident occurred near Pedahoturu village in complete darkness, killing six people on the spot.
The van in which the pilgrims were travelling suffered a break down due to some engine problem and the driver had parked it by the roadside for repair.
It was a hit and run case. Most of the passengers got down from the vehicle as it broke down and was being repaired. Six people sitting in the vehicle were killed instantly while the remaining sustained injuries, a police official in Kurnool said.
The deceased included two children aged 9 and 7 while the others were in the age group of 17-26, the official said.
The injured had been admitted to the Government General Hospital in Kurnool, the police said.
Chief Minister N Chandrababu Naidu and YSR Congress chief Y S Jaganmohan Reddy expressed grief over the accident.
The Chief Minister announced an ex-gratia payment of Rs 3 lakh each and Rs 2 lakh each to the kin of the deceased elders and children respectively.
Besides, if any of the victims was covered under the Pradhan Mantri Jeevan Jyoti Bima Yojana (PMJJBY), their kin would get full compensation of upto Rs 5 lakh, the officials said.
Rajya Sabha member T G Venkatesh announced a total relief of Rs 3 lakh to the injured people.