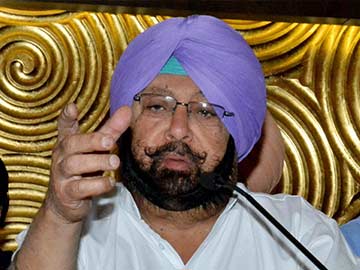 Chandigarh:
Former Punjab Chief Minister Amarinder Singh, elected as an MP from Amritsar in the recent Lok Sabha polls, has decided to stay in his relative's house in the holy city where he will also set up his regular office.
The house, which is being furnished, is located in posh Green Avenue in the city, a statement issued by the MP's office said.
Mr Singh had defeated senior BJP leader Arun Jaitley in the just-concluded Parliamentary polls.
The statement said Mr Singh will soon set up his regular office at 4 Court Road in the city which will be manned by his permanent staff.
The MP had set up his election office during the Lok Sabha polls in the same house.
Yesterday, Mr Singh had tendered his resignation as Patiala MLA to Assembly Speaker Charanjit Singh Atwal after he was elected as an MP.
Get Breaking news, live coverage, and Latest News from India and around the world on NDTV.com. Catch all the Live TV action on NDTV 24x7 and NDTV India. Like us on Facebook or follow us on Twitter and Instagram for latest news and live news updates.