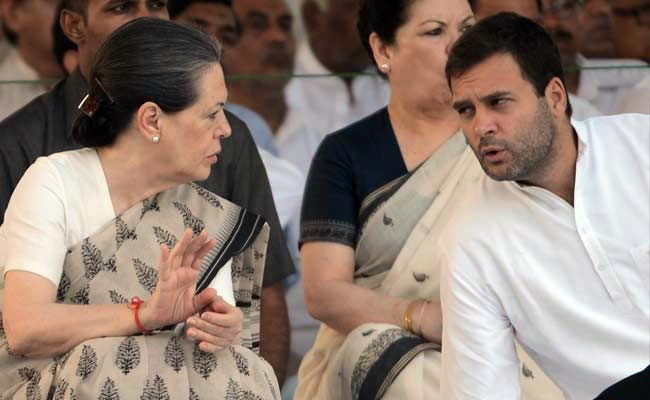 Ahmedabad:
All the 43 Congress lawmakers, who remained united to elect senior leader Ahmed Patel to Rajya Sabha recently, will meet Congress chief Sonia Gandhi and party vice-president Rahul Gandhi on Monday in Delhi.
Out of the 43 legislators, four lawmakers, including Shaktisinh Gohil, have reached Delhi on Saturday while 39 left this evening from the Ahmedabad airport, Gujarat Congress spokesperson Manish Doshi said.
Gujarat Congress chief Bharatsinh Solanki and other senior party leaders are also accompanying the lawmakers.
"After winning the Rajya Sabha polls, which was a battle to save the democracy, our MLAs expressed a wish to meet the party high command. That is why we are taking them to Delhi," Mr Solanki said.
During their stay in Delhi, these lawmakers would discuss the strategy to win the upcoming Assembly polls, due later this year, said Mr Doshi, adding that the lawmakers would also celebrate Ahmed Patel's birthday tomorrow.
"MLAs would share their experiences regarding the Rajya Sabha polls with Soniaji and Rahulji tomorrow. Ahmedbhai would also remain present. They would also discuss the strategy to be adopted during the Assembly polls," said Mr Doshi.
Before coming back on August 23, these MLAs would visit Tirupati in Andhra Pradesh on Tuesday, Doshi added.
Ahead of the Rajya Sabha polls for Gujarat on August 8, Congress had shifted 44 of its MLAs to Bengaluru to save them from "poaching".
While one of them cross voted during the polling, Ahmed Patel won the election with the help of votes of remaining 43 MLAs and one vote of lone JD(U) MLA, Chhotu Vasava.