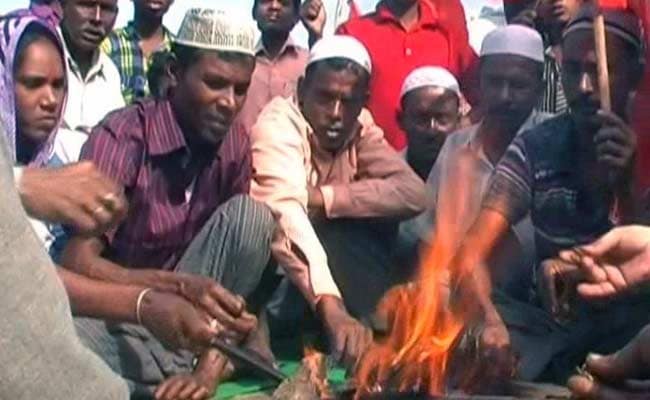 New Delhi:
The religious conversion of some 200 people in Uttar Pradesh raised sharp protests in Parliament on Wednesday with the opposition demanding an explanation from Prime Minister Narendra Modi and his government.
An FIR or police complaint has been filed against the conversions organized on Monday in Agra reportedly by groups linked to the ruling BJP's ideological mentor RSS or Rashtriya Swayamsevak Sangh (RSS).
While the BJP has denied any role in the conversions, its firebrand MP Adityanath has declared that he will go ahead with a similar event planned in Aligarh on December 25 to convert Christians and Muslims.
"This is not conversion but homecoming. My program is in Aligarh and it will happen - those who want to return voluntarily will be welcome," Adityanath said today as his party confronted a furious opposition in Parliament.
"The House and the country need reassurance that the Constitution will not be violated. It is a diabolical plan by the BJP," said Congress leader Anand Sharma in the Rajya Sabha.
"The Prime Minister must clarify," said Left leader Sitaram Yechury.
A criminal case for cheating and promoting enmity was filed today in Uttar Pradesh on the complaint of a villager who has alleged that 57 Muslim families chosen from a rag-pickers' colony were given inducements like I-cards for welfare schemes to convert to Hinduism.
The ceremony, allegedly organized by activists of the Bajrang Dal and Dharam Jagran Samanvyay Vibhag, featured chanting by priests while the converts, wearing skull caps, made offerings at a ritual fire or havan.
The organisers claim that the families were originally Hindu and converted to Islam around 30 years ago.
The FIR names only one Kishore Valmiki, a villager who allegedly informed the families about the ceremony. "Arrest is the next step. We will not allow forced conversions," said Ram Gopal Yadav of the Samajwadi Party, which rules Uttar Pradesh.
The conversions are expected to cause more fireworks in Parliament and will be taken up during a debate on "rising communal incidents in India" in the Rajya Sabha next Wednesday.