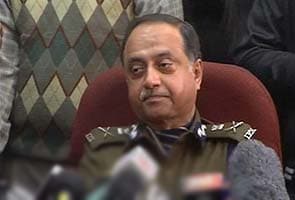 New Delhi:
Not good enough, the Supreme Court said today in response to the affidavit filed by Delhi Police Commissioner Neeraj Kumar explaining the action taken against a senior cop for slapping a woman protestor in the capital last month. The court also made scathing remarks about the police force, and said "people have been forced to take to the streets because the police have failed at doing their jobs."
During the anti-rape protests in the capital in the aftermath of the savage rape of a five-year-old last month, an Assistant Commissioner of Police or ACP was seen slapping a young woman, provoking a seething reprimand from the Supreme Court. "Even an animal won't do what the police officers are doing every day in different parts of the country," the judges had said.
The top court had asked the Mr Kumar to explain what remedial steps had been taken in an affidavit. The Delhi Police has suspended the errant cop but the court today said that suspending the officer was not enough.
The court has directed the police commissioner to file a fresh affidavit in the matter.
This latest reprimand from the Supreme Court is fresh trouble for the police commissioner, who has been in at the receiving end of public ire on account of the series of recent sexual attacks on young girls in the capital, some of which have been blamed on police inefficiency.
Calls for his resignation have been growing, but he remains resolute that he will not go. But a Home Ministry inquiry into two major security lapses in the capital in recent weeks has mounted more pressure on Mr Kumar and sources say that his exit might be imminent.
The inquiry indicted the Delhi Police for mishandling a scene of angry protestors who confronted West Bengal Chief Minister Mamata Banerjee as she entered the Planning Commission in Delhi. The report also said the police mishandled a situation a day later, when it tried to prevent 150 protestors from forcing their entry into the residence of Union Home Minister Sushil Kumar Shinde.