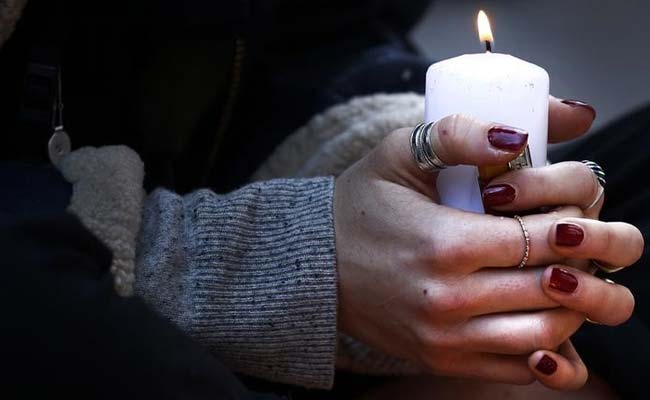 Paris:
A woman sacrificed her life at the Bataclan theatre during the Paris terror attack to save her five-year-old son, who survived hidden beneath her body, media reported.
Elsa Delplace, 35, threw herself over her son Louis when IS terrorists opened fire during an Eagles of Death Metal concert, reported The Telegraph.
At least 129 people were killed and over 350 were injured in the horrific attacks at six locations in Paris on November 13.
Her 61-year-old mother Patricia San Martin was also among the 89 people who died in the theatre.
Rescue workers found Louis, who was covered in the blood of his mother and grandmother, as they evacuated the concert hall.
Sihem Souid, a friend of Delplace, narrated the tale of heroism in a tribute published by the French magazine Le Point, the media report said.
"Esla Delplace and her mother Patricia died on Friday under fire inside the Bataclan," she said.
"Her son Louis, her ray of sunshine, was with her. Louis was found in Vincennes hospital, distraught and covered in his mother's blood from when she tried to protect him from the bullets.
"Elsa was a joyous person who always had a smile on her lips, even at difficult times. She was involved in the worlds of volunteering, culture and arts. She played the cello brilliantly."
Terrorists held 20 people hostage in the concert hall as they spoke to police negotiators five times on a mobile phone before officers they finally stormed their hideout and brought the siege to an end.