Tehran:
One may not see the relationship between his work and political and social issues at first glance, says Mohammad Hossein Emad of his latest exhibition in wood at Tehran's prominent Assar Art Gallery that was set up 17 years ago. "For example the cubes have sharp edges but they have been hollowed and their corners have been rounded and softened to indicate the idea of reception. That's the title of this exhibition. Hard edges imply aggression but these cubes are the opposite," says Emad.
Emad is one of Iran's most well-known sculptors and both the gallery and the artist have survived harsh political times and severe restrictions to rise to international prominence. Assar's owner Maryam Majd says while there are still rules and regulations about what galleries can exhibit (Iranian galleries find it hard to show nudity or art with overtly strong political messaging), "It has become better nowadays."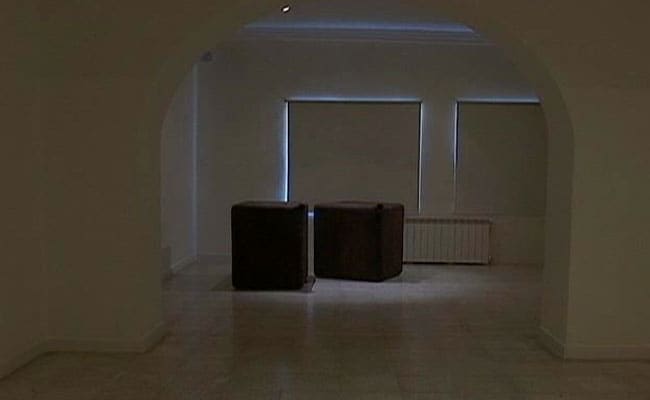 Down the road, Nazila Noebashari who runs the Aaran gallery echoes the sentiment. "It's sort of like this dark cloud has lifted and we can look into the future now. I am very optimistic," she says of the booming contemporary art scene in the Iranian capital. She's exhibiting the works of a young Iranian artist Hoda Zarbaf.
Unlike Emad, Zarbaf is a post-revolution child, born after the Islamic revolution of 1979. Her show, inspired by her grandmother's life in 20th Century Iran is a memoir of sorts. "I am combining my understanding of the present in juxtaposition with my past," she says of her works using fabric, foam and digital media. "No matter how crazy things are on the outside, we always have to deal with daily routine and mundaneness, no matter what political or social situation we are in. I don't think our political recollection is very different from our emotional or personal memories, but just the idea of just going back in time there is always going to be different events and, eras that come so I had to go through that also," she reminisces.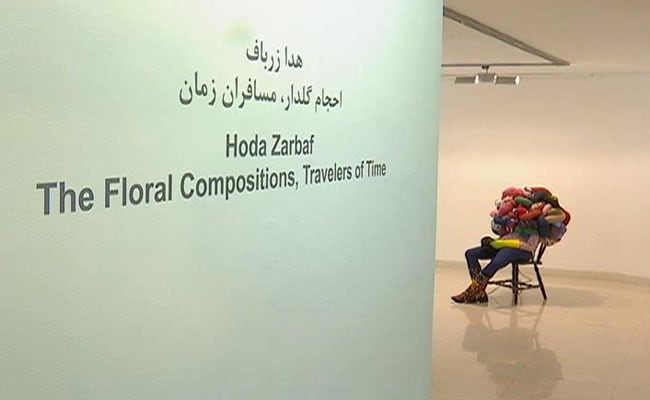 Zarbaf studied art in Iran then went to Canada to study digital media and has returned to Tehran after nine years to hold her first solo exhibition. Like herself, she feels a lot of young artists who live outside or left the country, especially in the last decade are beginning to come back. Zarbaf says art from the entire Middle East region is creating waves internationally now, and Iran's contemporary artists have the advantage of being part of that movement.
"I think there is and I think that we actually have a language, vision and a perspective right now that we didn't have before. Exposure to art from the Western world has always been mainstream, but artists, thinkers and writers from this region have a very strong role in introducing what's happening in our societies," Zarbaf says.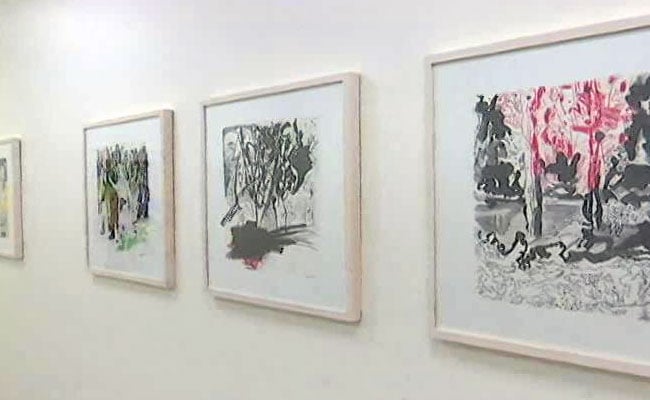 Noebashari opened the Aaaran Gallery during the previous regime under Mahmoud Ahmadinejad. An international pariah, many feel he took Iran back several years as he clashed with the West on everything from the country's nuclear program, to positions on the holocaust and heavy restrictions on Iranian society. The economy had taken a hit and her friends and family thought she was taking a huge risk. But like Majd, she also feels "having gone through the hardships of those years we are having a better time."
Many of Tehran's galleries are owned and run by women. Orkideh Daroodi- who opened Gallery O just last year says it is because art was considered a side business set up in homes for those forced to find creative outlets for themselves under a heavily restrictive regime. Gallery O that mainly shows works on paper is currently showcasing paintings by Berlin based Iranian expat Ali Nassir. Nassir has made great strides in the international art scene, and his works show an artist at home in the world. No overtly Iranian cultural, social or political themes, yet he is one of Iran's biggest names in the international art world today. Of Nassir's work, Daroodi says "they don't portray a specific geography or a specific culture. In his previous work you could see some references, for example, a lot of people say that you could see traces of miniature in his paintings or cultural influence in the way he uses colour. You could see a lot more violence in his earlier works that could be more closely related to Iran."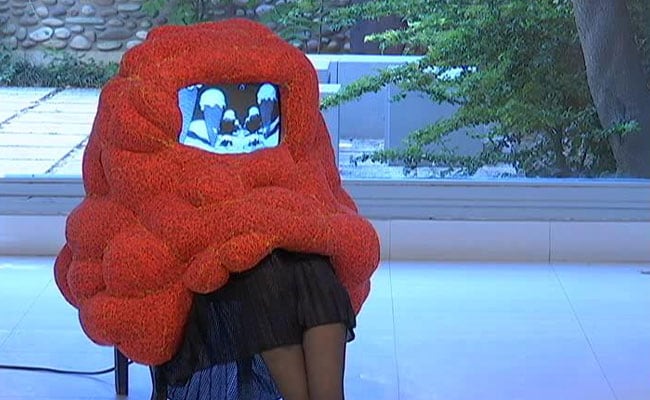 But the bulk of her exhibitions are by young, overtly political artists still living in the country. Daroodi says some younger artists are competing "more openly on political issues." But, in a country where artists and writers have been arrested for speaking their mind and restrictions are still in place, Noebashari says everyone is walking a thin line and making difficult personal choices. "People in the intelligentsia, they also have a right to a life, you know. So, as much as I admire all the brave ones, and I think everyone in Iranian Civil Society is very brave to rise above their own limitations and limitations of society or government creates, it's a choice at the end of the day," Noebashari says.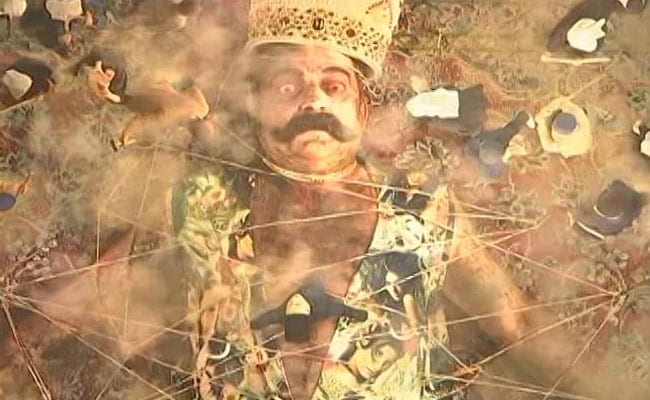 And yet, standing in front of a large work that depicts a despotic ruler and a city underground "where a cycle of despotism lives on" by mixed media artist Siamak Filizadeh, she says "nothing in Iran is apolitical because politics is our life". The Los Angeles Country Museum recently bought twenty two pieces by Filizadeh from the Aaraan Gallery. Like other pieces in her gallery, the work juxtaposes old and new, freedom against authoritarianism. Many of them are deeply political and dramatic, yet subtle.
Driving through Tehran's multi-lane wide roads, it's hard not to notice the billboards put up by the city showing images of world famous paintings, sculpture and artefacts - both old and contemporary. They've been put up by the city administration and Emad says "The relationship between art and human lives have become closer, it wasn't like this before. The billboards you see on the street is proof of this growing closeness."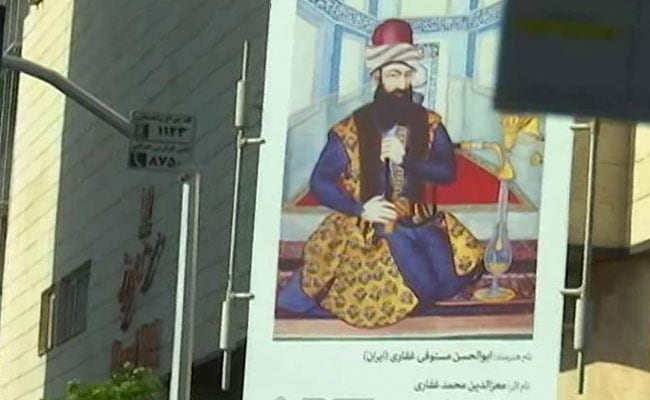 Majd echoes him. "Art has become more universal as everywhere else. People travel much more easily these days and they are influenced and inspired by what's happening in the world."
Like everywhere else in the world, in Iran too, art is a reflection of society and politics of the times. Small new galleries are cropping up in Tehran's downtown cultural hub every day - reflecting the desires of a society governed by rigid religious constructs to push boundaries. They want to make the most of major changes that have taken place in the last two years since the government changed and a nuclear deal with the west has brought about easier travel, an economy that's opening up and a people hungry to catch up after a decade of international sanctions.