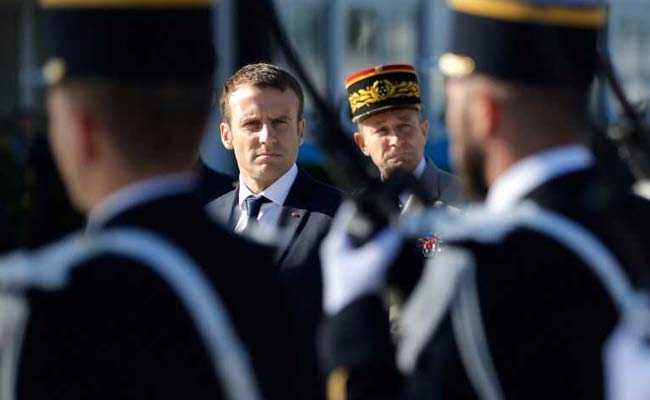 Paris:
WikiLeaks said on Monday it had published a searchable archive of more than 21,000 verified emails associated with key figures in the election campaign of President Emmanuel Macron.
The stolen data was originally dumped on the internet in May, on the eve of the French presidential run-off between Macron and far-right opponent Marine Le Pen, in an apparent attempt to undermine voters' confidence.
Within hours of the leak, Macron's staff alleged it had been targeted by a "massive and coordinated" hacking operation.
The document dump came too late in the campaign to have any direct influence on the election, in part because the country's electoral commission warned it was a crime to republish any details from the emails before the balloting.
French newspapers who have poured over the documents since then said they had found nothing scandalous to report. By turning the dump into a database, WikiLeaks has made the documents easily searchable for anyone with a web browser.
The cyber attack drew comparisons with the 2016 U.S. election campaign, during which U.S. intelligence agencies alleged Russia had interfered to benefit President Donald Trump. Russia denies meddling in the U.S. election.
Macron's team also blamed Russian interests in part for earlier attempts to interfere with their campaign. The Kremlin has denied it was behind any such attacks.
At the time, WikiLeaks did not publish the Macron documents themselves, but said they were doing so now after attempting to verify the authenticity of the email addresses.
WikiLeaks did not say how the emails were obtained. In its statement, it sought to cast doubt on the theory that Russia was behind the attack, citing a comment by a French government cyber security official that the document dump appeared to be the work of an "isolated individual".
WikiLeaks said it found 21,075 verified emails in an archive of 71,848 emails, along with 26,506 attached documents, which it also published. They spanned the eight years between March 2009 and April 2017, the month of the first round of the French election.
Macron was an investment banker in 2009. He had never held elected office before winning the presidency. He announced his bid to become president in November 2016.
Macron's office declined to comment.
French law enforcement and intelligence officials have not publicly accused anyone of the campaign attacks.
© Thomson Reuters 2017