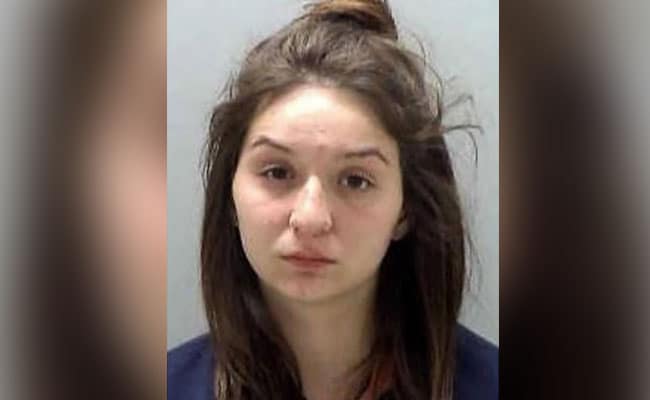 Chicago:
A 20-year-old mother of two in Minnesota has pleaded guilty to fatally shooting her boyfriend during a botched YouTube stunt, believing he would be shielded by a thick book.
Monalisa Perez pleaded guilty last week to second-degree manslaughter and agreed to serve a six-month sentence, according to media reports.
Perez and 22-year-old Pedro Ruiz were recording the stunt in June for their YouTube channel.
Ruiz convinced Perez to shoot him at close range with a pistol, while he held a thick book in front of his chest -- believing the book would stop the bullet.
To convince Perez, the man presented another book, with a bullet hole on one side and no exit hole, as evidence that the book he was to hold in front of him would stop the bullet, police said.
"Me and Pedro are probably going to shoot one of the most dangerous videos ever," Perez wrote on Twitter prior to performing the stunt. "HIS idea not MINE."
With video cameras recording, Perez pulled the trigger. The bullet pierced the book and fatally wounded Ruiz. He died at the scene.
In an agreement with prosecutors, Perez agreed to serve three months in jail in one-month increments over three years, and then serve the other three months under house arrest, the Minneapolis Star Tribune reported.
She will be formally sentenced in February. Although Perez has already agreed with prosecutors to the six month term, at the sentencing hearing the judge can ignore that and impose a longer sentence.
In such cases people usually have the right to rescind their guilty plea and go to trial.
(Except for the headline, this story has not been edited by NDTV staff and is published from a syndicated feed.)