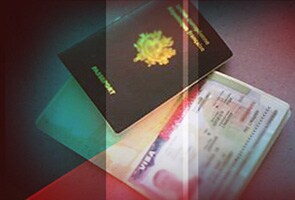 Washington:
The US Senate today approved a substantial increase in application fees for H-1B and L1 visas, most sought after by Indian IT professionals to fund a $ 600 million emergency package to improve security along the porous Mexican border.
The proposed massive increase in H-1B and L1 visa application fee would primarily affect the top Indian IT companies who rely majorly on these categories of visas to continue with their work in the US. The Senate measure increases the visa fee to $ 2,000 per application on those companies that have less than 50 percent of their employees as American citizens.
"I prefer our source, which is from these companies which are not, as I say they are companies whose whole purpose is to bring people in on H-1B and the vast majority of them from other countries who go back to the other countries. That is a better funding source," Senator Charles Schumer from New York said in his remarks on the Senate floor.
Schumer along with his other democratic colleagues including Senator Claire McCaskill has introduced the legislation in this regard, which was passed by unanimous
consent. During the debate, however, Senator John McCain wanted to fund the security along the Mexican border with the stimulus money, which was turned down by Schumer.
"The bottom line is this. I like the H-1B programme, and I think it does a lot of good for a lot of American companies. In fact, in the immigration proposal I made, along with Senator Reid and Senator Menendez, as well as the outline with Senator Graham, we expand H-1B in a variety of ways," Schumer argued.
"There is a part of H-1B that is abused, and it is by companies that are not American companies or even companies that are making something. Rather, they are companies that take foreign folks, bring them here, and then they stay here for a few years, learn their expertise, and go back. We think we should increase the fees when they do that," the Senator said.
Rejecting McCain's proposal to get the funding from the stimulus money, Schumer said: "I hope, even though I cannot accept these amendments, that maybe we could come together on something that we could bring back in September because I do believe we have to secure the border."
Schumer said: "Even in the comprehensive proposal that we made, we said we have to secure the border and do other things as well. It is my belief that securing the border alone will not solve our immigration problems; that until we have comprehensive reform, particularly in making sure employers do not hire illegal immigrants which they now do, even though they do not know they are illegal immigrants because documents are so easily forged, that we have to do comprehensive. But we should do the border. To say we have to do comprehensive does not gainsay that we have to work on theborder and work on it quickly and soon."
I
It is not clear yet, if this increase would also apply only to those firms that are also H-1B-dependent.