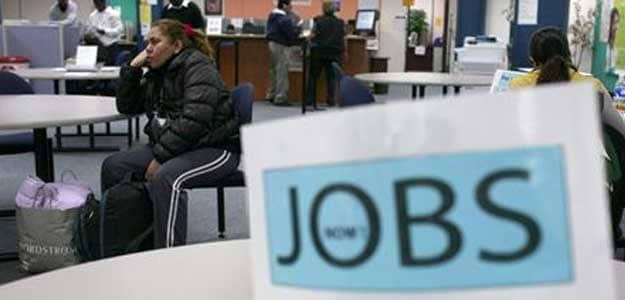 Washington:
New claims for US unemployment benefits fell to their lowest level in nearly 45 years last week, a fresh sign of the increasingly tight American labor market, according to weekly data released Thursday.
The figures, though volatile, follow a Federal Reserve survey showing businesses nationwide face mounting difficulties filling job openings as the supply of available workers dwindles amid record low unemployment.
For the week ended January 13, new applications for jobless benefits fell 41,000 to 222,000, the lowest since February 1973, the Labor Department reported. Analysts had been expecting a decrease of only 10,000.
The less volatile four-week moving average fell by 6,250 to 244,500.
The data were collected during the survey week for the closely-watched monthly jobs report, suggesting January could see continued strong job creation.
Jobless claims have now held below 300,000 for nearly three years, the longest streak since 1972. But analysts say the current low trend is likely the lowest ever, given changes in the size of the population and labor force.
Though the numbers can see big swings from week to week, the claims report can be used to gauge the strength of demand for labor and the health of jobs markets.
Given the growing reports of labor shortages, employers have reduced layoffs to record low levels partly out of fear they may not be able to replace the workers they let go.
Central bankers have been perplexed that inflation and wage gains have not been driven higher amid the low unemployment, but the Federal Reserve's latest nationwide survey indicates wage increases are happening in a broader array of industries and in some cases are constraining growth.
The Fed, holds its next monetary policy meeting at the end of this month, is expected to raise the benchmark interest rate three times this year after three hikes in 2017.
(This story has not been edited by NDTV staff and is auto-generated from a syndicated feed.)