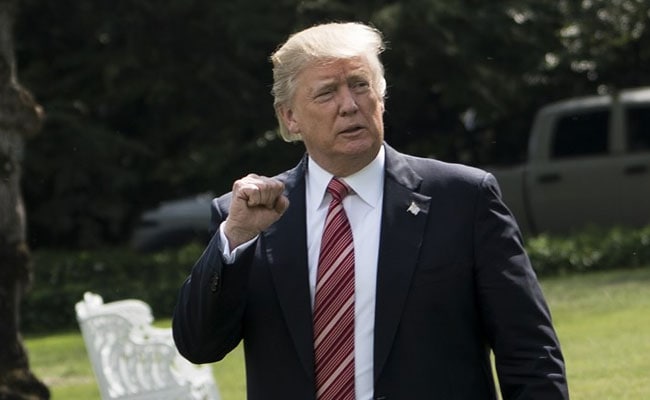 Washington, United States:
President Donald Trump warned Sunday that the United States was considering cutting economic ties with any countries that do business with North Korea.
"The United States is considering, in addition to other options, stopping all trade with any country doing business with North Korea," he said in a tweet.
Trump's threat came after Pyongyang detonated what it claimed was a hydrogen bomb able to fit atop a missile.
US Treasury Secretary Steven Mnuchin had said earlier Sunday that his department was preparing potent new measures that could completely "cut off North Korea economically."
"I'm going to draft a sanctions package and send it to the president for his strong consideration that anybody that wants to do trade or business with them will be prevented from doing trade or business with us," Mnuchin said on "Fox News Sunday."
While the United States has virtually no trade with the North, the burden of sanctions as described by Trump and Mnuchin would fall heavily on China, which is Pyongyang's sole major ally and buys about 90 percent of North Korean exports.
Trump has repeatedly insisted that Beijing lean heavily on its isolated neighbor to halt its nuclear and missile development.
He also tweeted Sunday that North Korea is "a rogue nation which has become a great threat and embarrassment to China, which is trying to help but with little success."
(This story has not been edited by NDTV staff and is auto-generated from a syndicated feed.)