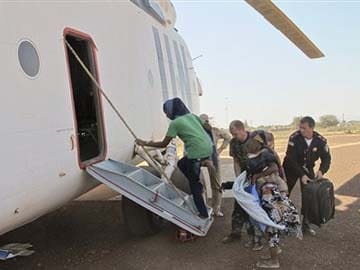 Kampala:
The United Nations humanitarian office says aid agencies need $166 million to save lives amid continuing violence in South Sudan.
Some 45,000 people have taken refuge in and around U.N. bases in the country and 81,000 people have fled their homes as a result of fighting that has raised fears of a civil war in the world's newest country.
The United States, Norway and Ethiopia are leading efforts to open peace talks between President Salva Kiir and the political rivals he accuses of mounting a coup.
Violence began spreading across South Sudan after a fight among the presidential guards on December 15, pitting soldiers from Kiir's Dinka ethnic group against those from the Nuer ethnic group of former Vice President Riek Machar.
The U.N. is investigating reports of mass killings.
Get Breaking news, live coverage, and Latest News from India and around the world on NDTV.com. Catch all the Live TV action on NDTV 24x7 and NDTV India. Like us on Facebook or follow us on Twitter and Instagram for latest news and live news updates.