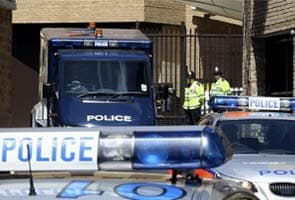 London:
A man accused of killing British soldier Lee Rigby has made his first appearance in court.
Michael Adebolajo faces charges of murder, attempted murder of two police officers and firearms possession.
The 28-year-old, who was shot by police during the May 22 incident, appeared in court Monday with his left arm heavily bandaged.
He had been hospitalized for more than a week.
During the hearing, Adebolajo kissed the Quran and raised his arm into the air. He also blew a kiss to a man in the gallery.
His suspected accomplice, Michael Adebowale, made a separate court appearance Monday.
Both men were injured and placed under armed guard in hospital after the attack on Rigby, an off-duty soldier who was killed while walking back to his military barracks in southeast London.