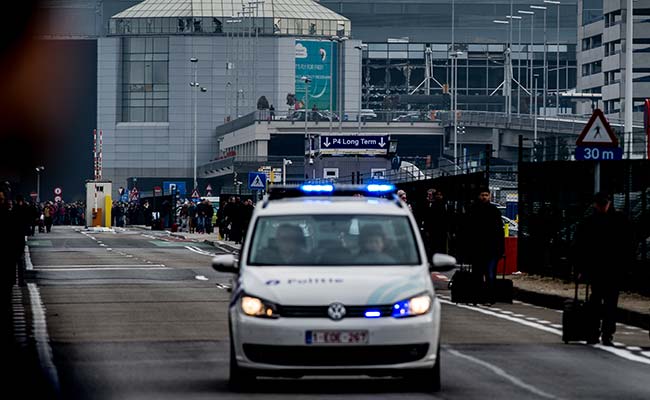 Highlights
Belgian terror alert raised to highest level after multiple explosions
All flights to and from Brussels have been cancelled
All metro, tram and bus services shut down
Brussels:
The Belgian government has declared a maximum alert after multiple explosions at the airport and a metro station in the city of Brussels.
There is a total lock down in Brussels with metro, tram and bus services shut down. Flights to and from Brussels have been cancelled. People have been told to stay where they are.
The explosions at the Brussels airport on Tuesday morning that killed at least 20 people and injured 30 were carried out by a suicide bomber, Belgian media reports. Ten people may have been killed in an explosion on a metro train as it arrived at the Maalbeek station during the morning rush hour, local media reported.
The blasts come just four days after the arrest in Brussels of Salah Abdeslam, the main suspect in November's Paris terror attacks that killed 130 people and the Belgian police had been on high alert since.
Abdeslam, the prime surviving suspect in the Paris attacks was shot in the leg and captured during a police raid in Brussels, ending an intensive four-month manhunt.
Salah Abdeslam told investigators he planned to blow himself up at a sports stadium with fellow Islamic State militants but changed his mind.
The gun and bomb attacks in Paris at a football stadium, bars and a concert hall marked the deadliest militant assault in Europe since 2004.