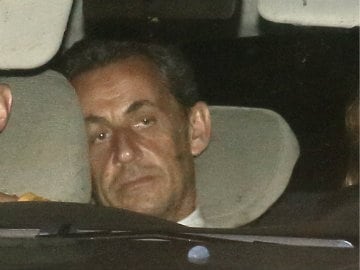 Paris:
Nearly two French voters in three are against a political comeback by conservative ex-president Nicolas Sarkozy, who has been hit with charges of corruption and influence peddling, a survey released on Thursday showed.
The BFMTV poll of more than 1,000 adults, conducted over Tuesday and Wednesday, showed 65 percent of voters were against Sarkozy trying to regain the post he lost to current President Francois Hollande in 2012.
However 72 percent of supporters of Sarkozy's UMP party backed a return of the 59-year-old former head of state, the poll showed.
Sarkozy on Wednesday was charged with corruption and influence peddling in one of several legal cases he is embroiled in, dealing a disastrous blow to his likely ambition of soon declaring himself a candidate in France's 2017 presidential election.
He took to French airwaves late Wednesday to claim that he was a victim of "political interference" and that he never broke the law.