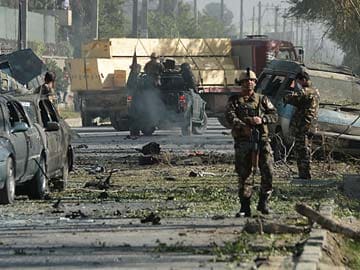 Washington:
Two Americans were among those killed in a Taliban suicide bombing on Tuesday that targeted a NATO convoy in Kabul, a US defense official told AFP.
The official, who spoke on condition of anonymity, did not specify if the American victims were soldiers or civilians.
The NATO-led coalition had earlier issued a statement saying three personnel died in the attack, and the Polish army said one of its soldiers was killed.