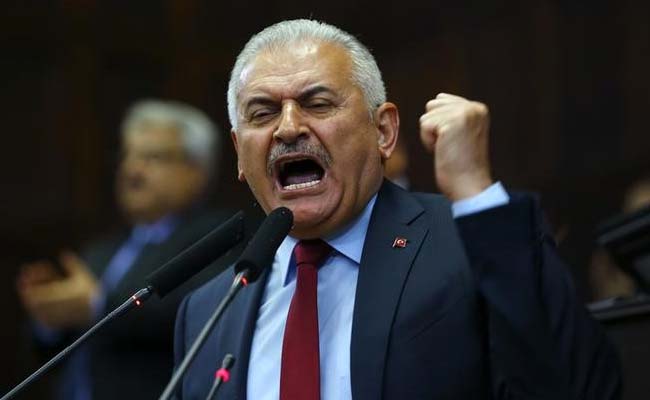 Ankara:
Turkish Prime Minister Binali Yildirim today warned against revenge in the aftermath of a failed coup targeting his government.
"Nobody can have a feeling of revenge. This is unacceptable in a state governed by rule of law," Yildirim said, referring to images purportedly showing government supporters physically attacking alleged coup backers.
He vowed however that whoever had acted against the law would be punished. "Today we need unity," he said.
Turkey has jailed over two dozen generals, including a former air force chief, on suspicion of planning Friday's attempt to overthrow President Recep Tayyip Erdogan.
Yildirim was speaking after meeting secular opposition Republican People's Party (CHP) leader Kemal Kilicdaroglu.
Turkey's opposition parties have stood against the coup plot which has been blamed by the government on Erdogan's ally turned foe, the US-based Turkish cleric Fethullah Gulen.