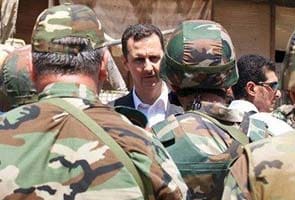 Damascus:
Syria's foreign minister says his country will defend itself using "all means available" in case of a US strike.
Walid al-Moallem says Syria has two choices, either to surrender or fight back, and it will choose the latter.
He declined to elaborate or say to what specific means he was referring.
Al-Moallem spoke at a press conference in the Syrian capital Tuesday amid growing international support for military action against Syria in response to what US Secretary of State John Kerry said was "undeniable" evidence of a large-scale chemical attack likely launched by Damascus.
Al-Moallem challenged anyone accusing the Syrian regime of using chemical weapons to provide proof.