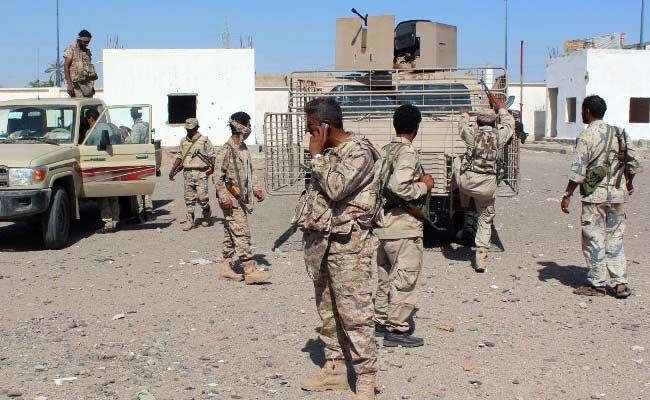 Aden:
Suspected al Qaeda terrorists launched a car-bomb and gun attack on an army camp in southeastern Yemen early on Monday, leaving at least 10 terrorists and two soldiers dead, a military official and residents said.
The assault near the town of Baddah in oil-producing Hadramout province came after a lull in attacks by the terrorist group.
Attackers set off two car bombs outside the camp, the official said. Residents said they also heard gunfire after two loud explosions.
"Our soldiers foiled the attack and managed to secure the camp and we are still pursuing those who have escaped in nearby farms," the official told Reuters by phone.
Al Qaeda took advantage of years of turmoil to build up one of its most active branches in the impoverished Arabian Peninsula country.
It has been forced out of some areas in recent years by Yemen's army and allied Saudi-led coalition forces backing President Abd-Rabbu Mansour Hadi in Yemen's civil war.
But its terrorists have retreated to mountainous and desert areas and launch regular attacks on Yemeni troops and government facilities.
The United States has launched two commando raids on al Qaeda forces in Yemen this year and stepped up drone attacks.
(Reporting by Mohammed Mukhashaf; Writing by Sami Aboudi; Editing by Andrew Heavens)
© Thomson Reuters 2017