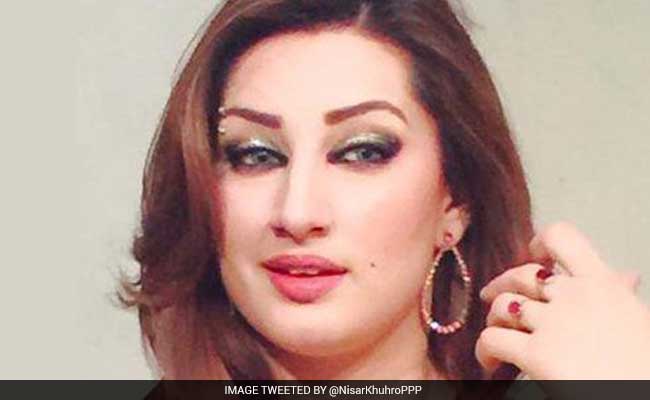 Lahore:
A theatre actress has been shot dead by unidentified gunmen in Lahore, the capital of Pakistan's Punjab province.
Kismat Baig was returning to her house after performing at a stage play when gunmen riding a car and a motorcycle intercepted her and opened fire at her last evening, police said.
She was shot eleven times in her legs, stomach and hands.
Ms Baig and her driver were rushed to the Services Hospital where she died because of profuse bleeding, police said.
Her driver's condition is reported to be stable.
Police suspect that her 'estranged lover' may be behind her murder.
Investigating Officer Asghar Husain told reporters that it was a target killing.
"The attackers were waiting outside the theater and when she left for home they chased her," he said.
"Kismat now you will not be able to dance," one of the gunmen said after spraying bullets on her legs, according to her driver.
"Baig was targeted twice in the past by gunmen but escaped unhurt. Initial investigation reveals that she had relations with an industrialist of Faisalabad city. We will summon the industrialist and some family members of Kismat for interrogation and soon will reach the murderer," Mr Husain said.
Her mother said the family had no enmity with anyone. The family also held demonstration on the Canal Road to protest against the murder. They sought arrest of the 'goons' involved in the killing of Ms Baig at earliest.
In September, a television host of local news channel Abb Takk was allegedly poisoned by a 'fan'.
The host of Khufia programme, Sana Faisal, was allegedly approached by a 'fan' in Karachi who asked her for a selfie and an autograph.
The fan also reportedly gave Ms Faisal ice cream. Ms Faisal ate the ice cream and was hospitalised and was believed to have been poisoned by the fan.
Several stage actresses - Nadra, Nagu, Yasmin, Naina, Nagina, Marvi, Karishma, Sangam and Arzo - of Lahore and Multan had been killed in the past either by their estranged lovers or over enmity issue.