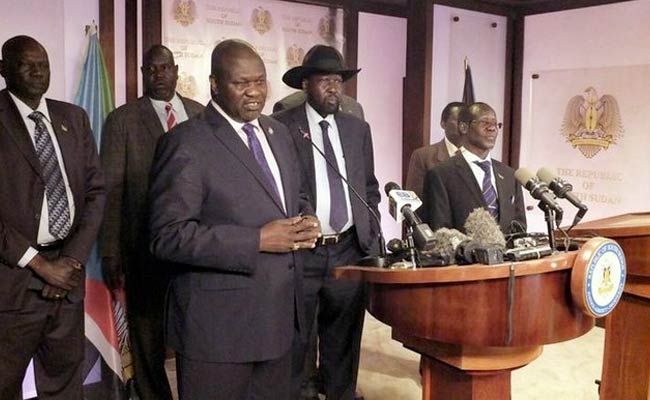 Addis Ababa:
Gunmen from South Sudan have killed 28 people and kidnapped 43 children in neighbouring Ethiopia, a government official said on Wednesday, another demonstration of how Sudan's civil war threatens the region.
The raids on Sunday and Monday occurred in Gambella's Gog and Jor areas, which border South Sudan's Boma region, said Chol Chany, a regional government spokesman.
"Murle bandits carried out the attack. They fled along with 43 children," Chany told Reuters, using a term for a local ethnic group. "The (Ethiopian military) is pursuing them. The assailants haven't crossed over to South Sudan yet."
Oil-rich South Sudan has been mired in a civil war since President Salva Kiir, an ethnic Dinka, fired his deputy Riek Machar, a Nuer, in December 2013. The resulting conflict has split the country along largely ethnic lines and forced more than 3 million people to flee their homes.
More than one million of them have found refuge in neighbouring countries, especially Ethiopia, Uganda, Kenya and Sudan. Regional governments have expressed fears that violence in South Sudan could spill over its borders into their own nations.
This week's raids took place almost a year after similar raids in the province's Jikawo and Lare areas, which border South Sudan's Upper Nile State. Then, over 200 people died and around 160 children were kidnapped.
About 100 children have managed to return to Ethiopia, but the rest remain in the kidnappers' hands, Chany said.
© Thomson Reuters 2017
(Except for the headline, this story has not been edited by NDTV staff and is published from a syndicated feed.)