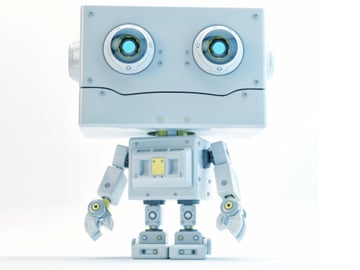 Washington:
Robots are good at computational tasks but fail miserably to walk, talk or recognise everyday objects. What if a robot could behave like a human?
Scientists at University of California are working on a "neurotic" robot that can copy human behaviour.
"We are trying to make the robot brain more like human brain," said lead researcher Jeff Krichmar, a professor of cognitive science at University of California, Irvine.
The key lies in "neurobiological robotics."
Here, researchers are looking for unique human or animal abilities that can be copied, turned into software and replicated in order to make robots work better.
Krichmar is experimenting with building neurotic robots that show signs of obsessive-compulsive disorder, just like humans, or are afraid of open spaces.
The team is making a robot act like a mouse in a cage.
Krichmar's team used a rodent model and varying levels of dopamine and serotonin -- the two brain hormones that control pleasure centres and well-being.
"The effects of the chemicals on the rodent are then replicated in the robot's software," Krichmar explained.
"We are doing mathematical models of brain or cognitive system, then putting that in software and it becomes the controller for the robot," Krichmar revealed.
The findings were shared at the "IEEE International Conference on Robotics and Automation" in Hong Kong recently.