Yet again this weekend, "Saturday Night Live" trotted out Alec Baldwin doing a Donald Trump impression for its cold open. And yet again, that wasn't even close to its harshest political sketch.
That distinction this week was reserved for "Complicit," a faux Ivanka Trump perfume ad that is liable to really ruffle some feathers.
The conceit is pretty clear: As the most outspoken woman closest to Trump, she is complicit in the things he does - and for not doing something about it.
"She's Ivanka," the narrator says. "And a woman like her deserves a fragrance all her own. A scent made just for her. Because she's beautiful. She's powerful. She's ... Complicit."
More: "She's a woman who knows what she wants, and knows what she's doing. Complicit."
And: "She doesn't crave the spotlight, but we see her. Oh, how we see her," as she looks in a mirror and sees Baldwin-as-Trump looking back at her.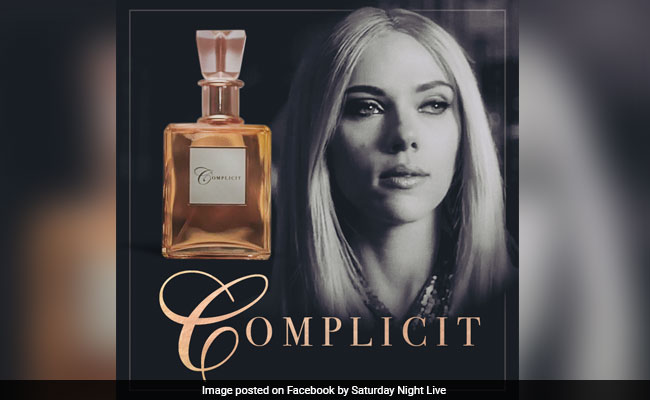 "A feminist. A champion. An advocate for women," the narrator says as women on screen look confused. "But, like, how?"
And the grand finale sums it all up.
"Complicit: The fragrance for the woman who could stop all of this," the narrator says, "but won't."
"SNL" last week ran a very similar sketch about Republicans being unwilling to stand up to President Donald Trump. But the decision to go after Ivanka Trump is certainly an interesting one - and one that her father is very likely to take notice of. Back when Nordstrom dropped her line, Donald Trump tweeted about it and Kellyanne Conway appeared to break ethics rules by telling people to buy Ivanka Trump's products.
Ivanka Trump has served as an adviser to her father, and "SNL" has certainly shown a willingness to target the Trump children. Last week, it featured very unflattering Eric and Don Jr. impressions on "Weekend Update."
(This story has not been edited by NDTV staff and is auto-generated from a syndicated feed.)