A man who was caught on video unleashing a racist tirade and then turning violent outside a Chicago Starbucks has been arrested and charged with battery, police say.
According to police, 23-year-old William Boucher "became irate" after someone spilled a drink on him inside the Starbucks on Tuesday afternoon.
A local television photographer who was in the store at the time captured the incident on his cellphone camera. In the video, a man later identified as Boucher can be heard shouting "you're disgusting!" and other insults as other customers and employees stand by.
The incident escalated after Boucher left the coffee shop and spit on a 30-year-old male and 34-year-old female, police said.
In additional video footage, Boucher, who is white, can be seen hurling racist insults at two black bystanders. He appears to be wearing a cream-colored suit that still has visible drink stains.
"Shut up, slave! Do not talk to me!" Boucher yells at the two black men, as someone who appears to be a Starbucks employee tries to intervene. "Your children are disposable vermin!"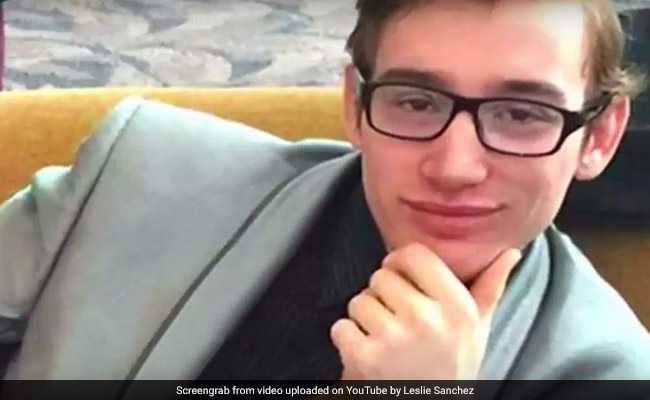 Moments later, Boucher continues yelling toward one of the men, who is walking away: "Get on all fours! Do not walk off on two legs!"
Shortly after that, police said, Boucher punched a 59-year-old male without provocation. The man was taken to a hospital with an eye injury, ABC7 News reported.
Bystanders, including the man who was spit on, detained Boucher near the Starbucks until officers arrived to arrest him, police said.
Boucher has been charged with three misdemeanor counts of battery, according to Chicago police. He is scheduled to appear in court July 5.
Local Starbucks employees told ABC7 News reporter Eric Horng that Boucher has been a "problem customer in the past, but never violent."
The incident is the latest in a string of hate-filled public confrontations captured on camera in recent months.
Shortly after the presidential election, a Florida man complained of "anti-white discrimination" and lashed out at a Starbucks barista who he claimed refused to serve him because he supported Donald Trump. Witnesses disputed the man's account and said he simply became angry because he waited too long for his coffee.
"You're trash!" the man, identified as David Sanguesa, was heard telling the barista on the video, which went viral. "I voted for Trump! You lost!"
That same month, a Delta passenger's pro-Trump rant was caught on video. "We got some Hillary b-- on here?" the man shouted.
"Come on, baby!" he continued. "Trump! That's what I'm talking about. Hey, baby! Donald Trump! He's your president, every g-- one of [you]. If you don't like it, too bad."
The man was allowed to remain on the flight, but Delta later apologized for the disruption and declared that the man "will never again be allowed on a Delta plane."
Around the same time, a woman was filmed berating a black Michaels employee, in an ordeal that allegedly lasted 45 minutes. In the viral video clip of that confrontation, the woman can be heard yelling that she was being discriminated against.
"And I voted for Trump! So there! What, you want to kick me out because of that?" the woman can be heard shouting in the video. "And look who won! And look who won! And look who won!"
Get the latest election news, live updates and election schedule for Lok Sabha Elections 2019 on ndtv.com/elections. Like us on Facebook or follow us on Twitter and Instagram for updates from each of the 543 parliamentary seats for the 2019 Indian general elections.