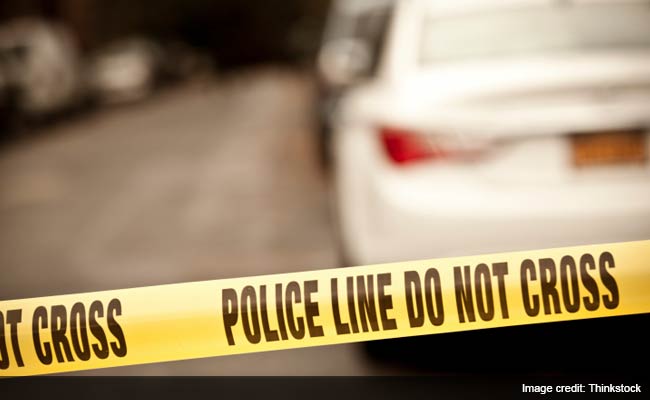 A Philadelphia man has been arrested and charged with fatally shooting his 4-year-old daughter in the face, according to local news reports.
The girl's father or step-father, identified by NBC Philadelphia as Maurice Phillips, has been charged with third-degree murder, involuntary manslaughter and endangering the welfare of a child after police said he admitted that he was messing around with his semiautomatic handgun Saturday when it accidentally went off - and a bullet struck his daughter and killed her, according to the local CBS affiliate.
Police initially thought the girl had been shot by her 5-year-old sibling. But after an investigation, the man "admitted to accidentally shooting the victim, and stated that the sibling had nothing to do with it," Sgt. Eric Gripp told CBS Philly.
Police responded to the Kensington neighborhood home about 2:30 p.m. on Saturday to discover the 4-year-old dead at the scene; her father was nowhere to be found, authorities said. The man turned himself in later that night, according to the Associated Press.
Police were first told that the girl's 5-year-old sibling had pulled the trigger, but the man later told police that the child had nothing to do with the incident.
"Everybody's hearing different stories, and nobody knows what the truth is - only what happened," Rachel Santana, a neighbor, later told ABC affiliate WPVI.
Police told NBC Philadelphia that they were still investigating.
It was unclear Monday morning whether Phillips had an attorney.
Neighbors told the local news media that the young girl's mother was highly protective, allowing her children to play outside only in the backyard for fear of crime in Kensington, a neighborhood once described by CBS Philly as "one of the toughest" in the city.
"I said why don't you bring the kids out?" a neighbor, Louise Sawyer, said she once asked the girl's mother. Sawyer told WPVI that the mother responded: "'No I'm not bringing these kids out here with all this trouble.' "
After Saturday's shooting, neighbors said the mother was devastated.
"She was basically in shock," Rachel Santana told WPVI. "She kept saying, 'My baby, my baby,' and 'Oh my God, how'd that happen? I don't understand. My baby.' "
Santana, a neighbor, said she wasn't surprised the family had a gun.
"Some people know that it's wrong, but we live in such a bad society, especially here," she told the news station. "It's really bad around here. People feel that they need to protect themselves at all costs.
"It was just a tragic accident that happened."
Police said the girl lived with her mother, father and six siblings.
"She was full of life," Crystal Dougherty, a family friend, told NBC Philadelphia. "She was always willing to help. She was a great big sister to her little brother."
© 2016 The Washington Post
(This story has not been edited by NDTV staff and is auto-generated from a syndicated feed.)