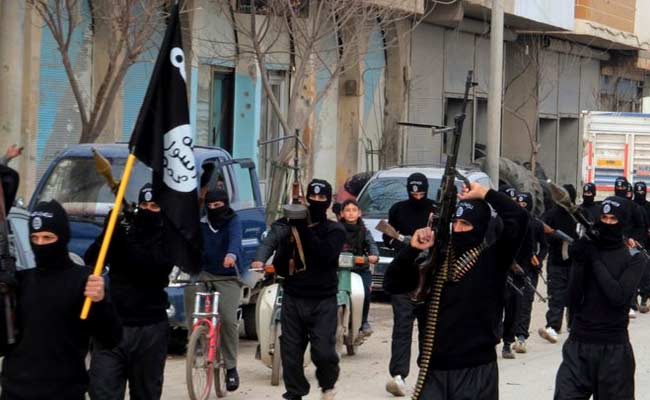 Washington:
With its territories reduced, cash-strapped ISIS has imposed new taxes and fines like a USD 100 penalty for shaving a beard and women being charged USD 25 for wearing cloaks deemed too tight, according to a research.
In response to their worsening financial situation, the Islamic State in Iraq and Syria (ISIS) is continuing to increase taxes and fines throughout its territory and in some cases introducing new ones, according new analysis released by IHS Inc based on its monitoring of local news reports.
"In the past six months, the ISIS has introduced a range of new taxes and fines as a means of generating additional revenue from the population to compensate for the loss of oil revenue and from its shrinking territory. Since September, we have seen taxes rise across the caliphate," Ludovico Carlino, senior analyst at IHS, said.
Among the fines now imposed are USD 100 for shaving a beard and USD 50 for trimming a beard. Men are fined USD 5 for not properly wearing the traditional izar (a long garment), while women are charged USD 25 for wearing cloaks deemed too tight and USD 10, or 1 gramme of 24 carat gold, for revealing their eyes.
A woman not wearing socks or gloves can be fined USD 30, the research said. If found in possession of a packet of cigarettes can lead to a USD 46 fine for a man and a USD 23 fine for a woman, it said.
Trucks crossing check points now have to pay between USD 600 and USD 700 while last summer the fee was USD 300.
The ISIS also requires non-Sunni Muslims, former members of the security forces or former civil servants working for the Iraqi or Syrian government living in its territory to buy from it a 'repentance' certificate.
Repentance used to be paid on an annual basis, now it is charged monthly. This is on top of the required payment of the jizyah, a tax historically levied on non-Muslims permanently residing in Muslim lands under Islamic law.
"Taxation makes up about 50 per cent of the Islamic State's monthly revenue sources and encompasses almost every aspect of the population's life," Mr Carlino said.
"Taxes are imposed by a central government body and flexibility is allowed for regional governors. But, revenue from taxation has decreased by 23 per cent due to the group's failure to hold onto territory," he said.
Between December 2015 and March 2016, the ISIS lost about 22 per cent of its territory, according to IHS.
Another very interesting trend, the IHS said was that ISIS is now also accepting money in exchange for corporal punishment.