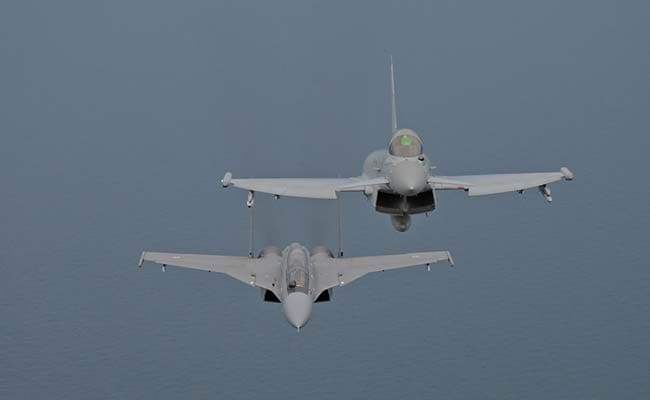 Moscow:
Russian military jets carried out strikes on nine Islamic State sites in Syria over the past 24 hours, the defence ministry in Moscow said today.
The Russian warplanes hit IS command centres, weapon caches, artillery and communication posts in the Homs, Idlib and Latakia provinces of Syria, the ministry said in a statement.
"25 sorties were completed by Su-34, Su-24 and Su-25 jets from the airbase in Hmeimim. Nine IS facilities were struck," the statement said.
In the northwestern Idlib province the Russian military said it had destroyed a training camp by the city of Jisr al-Shughur, artillery positions near Jabal al-Qobeh and armoured vehicles.
A command centre in the coastal region of Latakia was also hit, while in the Homs province a command centre near the town of Rastan was struck along with two ammunition depots and a communication centre, Moscow said.
Russia last on Wednesday launched airstrikes in Syria and says it is hitting targets connected to IS jihadists in the war-torn country.
The United States and its allies have accused Russia of seeking to buttress its long-standing ally President Bashar al-Assad under cover of a claimed assault on IS.