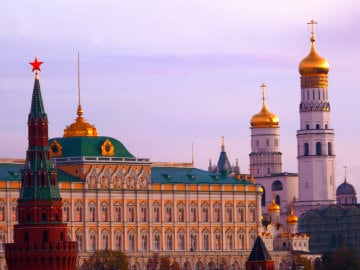 Sochi, Russia:
Russia is not working on a new package of measures in retaliation for Western sanctions over Moscow's role in Ukraine, Deputy Prime Minister Arkady Dvorkovich was quoted as saying on Saturday.
Western governments have stepped up sanctions against Russia for allegedly arming separatists in Ukraine, with Moscow having already hit back against earlier sanctions imposed on the Russian financial and energy sectors by stopping imports of many food products.
The government has been considering further measures concerning the aircraft, shipbuilding, automotive and other industries which could include restrictions on imports of cars and some clothing.
"They (sanctions) are not being discussed, it is not a priority," Dvorkovich was quoted by state RIA and Tass news agencies as saying.
On Thursday President Vladimir Putin said Russia's sanctions were not aimed at punishing the Western states but at challenging the country to strengthen its economy, boost competition and spur lending.
Economy Minister Alexei Ulyukayev said on Saturday that tightening retaliatory measures would be counterproductive, adding he did not expect the West to impose new sanctions either, signalling progress toward the end of a trade war.
Western sanctions have hit Russia's already lacklustre economy hard, limiting access to capital markets and fuelling uncertainty, and Ulyukayev said he expected the effect to last through 2016 and 2017.
"We should be prepared to react, not by imposing counter-sanctions, I think it is counterproductive, but by supporting those under the sanctions," he told reporters on the sidelines of an economic forum in the Black Sea resort of Sochi.
© Thomson Reuters 2014