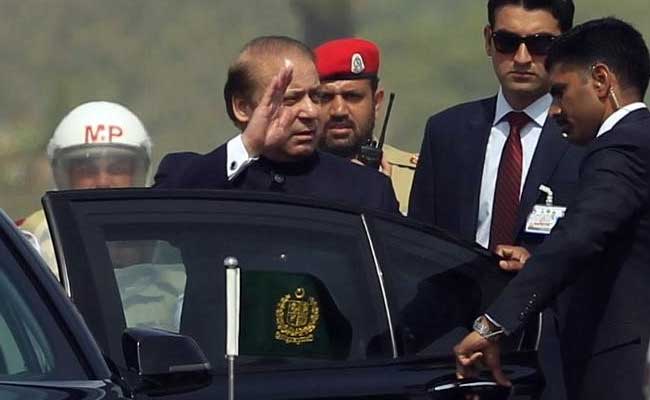 Islamabad:
Former president Asif Ali Zardari on Thursday said that Nawaz Sharif should resign and face corruption cases levelled against him "like a lion". The Pakistan prime minister and his family have appeared before a Supreme Court-appointed joint investigating team (JIT) probing the family's offshore assets as revealed in the Panama Papers.
"The rulers have a problem with the JIT. But if you have an issue (completing the term) then you (Nawaz Sharif) may have the prime minister changed and bring in a new one as the PML(N) enjoys electoral majority," Mr Zardari told a public gathering in Khipro, Sanghar.
"You (Nawaz Sharif) can then continue to face cases," the Pakistan People's Party (PPP) Co chairman said and asked, "why should there be any issue (in doing so)," The Express Tribune quoted Mr Zardari as saying.
Nawaz Sharif has rejected corruption allegations and said that the overseas properties were bought with the money invested by his late father in the Gulf states.
Mr Zardari, who was the president of Pakistan from 2008 to 2013, went on to ask the premier to "be like a lion" if he claims to be represented by one in his election symbol.
"I ask mian sahib to be (brave) like a lion as he has chosen the symbol of a lion to represent themselves (in the elections)."
Mr Zardari's comments came a day after Prime Minister Sharif's daughter Maryam Sharif appeared for the first time before the JIT.
Ms Maryam, 43, is carefully being groomed by her father as his political heir. She is the eighth member of the Sharif family to be summoned by the JIT.
The JIT has repeatedly questioned her brothers Mr Hussain and Mr Hassan, while it has also recorded the statements of Prime Minister Sharif, his brother Punjab Chief Minister Shahbaz Sharif, the prime minister's son-in-law (retd) Captain Mohammad Safdar, the prime minister's cousin Tariq Shafi, and Finance Minister Ishaq Dar - the father-in-law of the prime minister's younger daughter.
The JIT is expected to complete the report by July 10.
Ms Maryam's name was in the Panama Papers with her brothers as the beneficial owner of the offshore companies - Neilsen Enterprises and Nescoll Ltd - which owned the four Park Lane apartments. These properties are at the center of controversy.
Nawaz Sharif's critics and opposition parties allege that the property was bought through ill-gotten money in 1990s when Mr Sharif served twice as prime minister.