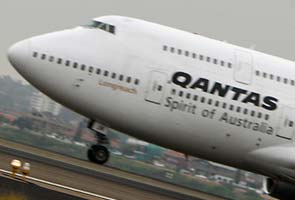 Canberra:
Qantas Airways grounded all of its aircraft around the world indefinitely on Saturday due to ongoing strikes by its workers.
The Australian carrier's entire fleet of 108 aircraft will remain grounded until unions representing pilots, mechanics and other ground staff reach an agreement with the airline over pay and conditions, Qantas chief executive Alan Joyce told a news conference in Sydney.
"We have decided to ground the Qantas international and domestic fleets immediately," Joyce said.
Flights already in the air when the announcement was made were to continue to their destinations.
Staff will not be required to show up at work and will not be paid starting Monday, Joyce said.
Joyce said he made the decision early Saturday and then gained the approval of the Qantas board.
The airline had been forced to reduce and reschedule flights for weeks because of a series of strikes and overtime work bans over staff concerns that their jobs are being moved overseas.
Joyce estimated the grounding will cost the airline $20 million a day.