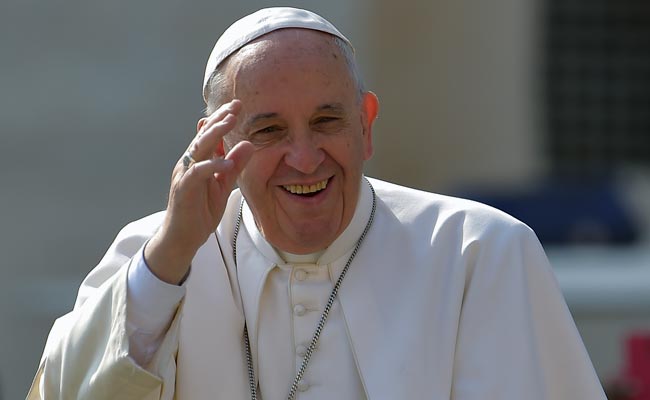 Vatican City:
Pope Francis said he was "deeply saddened" Saturday by the massive earthquake that killed more than a 1,000 people in Nepal and expressed his solidarity with those affected by the tragedy.
The pontiff's feelings were expressed in a telegram sent by his Secretary of State Pietro Parolin to the Nepalese Catholic authorities.
"He expresses his solidarity with all affected by this disaster and assures those who grieve for deceased family members of his closeness in prayer," the statement read.
The pontiff also "offers encouragement to the civil authorities and emergency personnel as they continue their rescue efforts and assistance to those touched by this tragedy."
Officials said at least 1,170 people are known to have died in Nepal after the devastating 7.8 magnitude quake, making it the quake-prone Himalayan nation's worst disaster in more than 80 years.
Dozens more people were reported killed in neighbouring India and China and there are fears the final toll could be much higher.