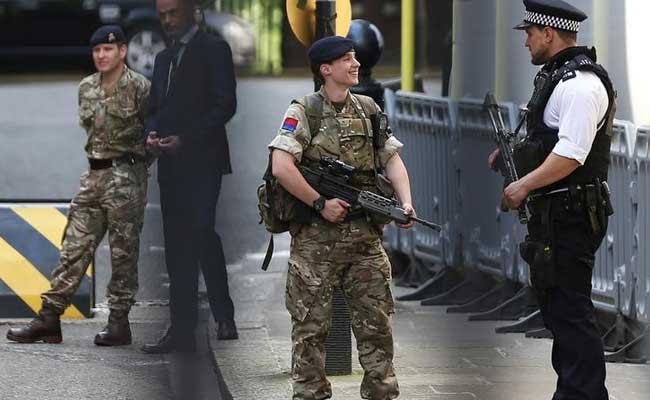 Manchester:
British police have stopped sharing information on the suicide bombing in Manchester with the United States, the BBC reported on Thursday, because of fears that leaks in the US media could hinder a hunt for a possible bomb-maker still at large.
If confirmed, the halt to the sharing investigative details with Britain's most important defence and security ally would underscore the level of anger in Britain at leaks to the US media of details about the police investigation.
British Prime Minister Theresa May will raise the issue with Donald Trump on Thursday, a government source told Reuters, after the New York Times published detailed pictures of the crime scene in Manchester where 22 people were killed.
The pictures included the remains of the suspected bomb, the rucksack worn by the suicide bomber and showed blood stains amid the wreckage.
The BBC said Manchester Police hoped to resume normal intelligence relationships soon but is currently furious.
After the deadliest attack in Britain since July 2005, police are hunting for accomplices whom they suspect helped Salman Abedi build the bomb that killed 22 people on Monday in a crowded concert hall in the northern English city of Manchester.
British police have arrested two more men in connection with the Manchester attack, taking the number of people in custody to eight, Greater Manchester police said.
Britain views the United States as its closest ally, and the two countries also share intelligence as part of the "Five Eyes" network which also includes Australia, Canada and New Zealand.
After Trump defended his decision to discuss intelligence with the Russians during a White House meeting, Prime Minister Theresa May said last week that Britain would continue to share intelligence with the United States.
(Writing by Guy Faulconbridge; Editing by Ralph Boulton)
© Thomson Reuters 2017
(Except for the headline, this story has not been edited by NDTV staff and is published from a syndicated feed.)