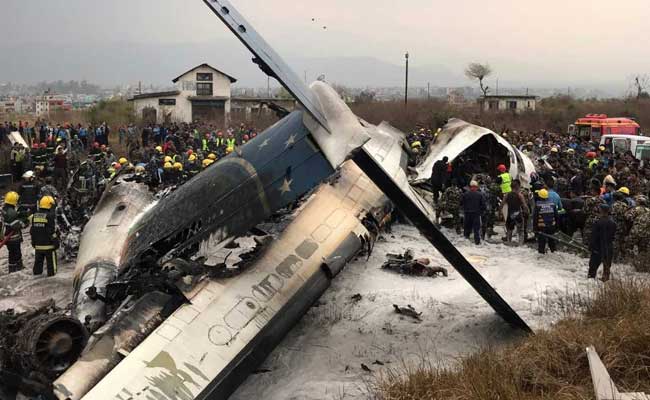 Kathmandu:
Fifty people are feared killed after a Bangladeshi plane with 67 passengers on board crashed near Kathmandu airport on Monday as it was coming in to land, officials said, as firefighters battled to extinguish the burning wreckage and rescue passengers.
"31 died at the spot and nine died at two hospitals in Kathmandu," police spokesman Manoj Neupane told news agency AFP, adding another 23 were injured.
Live footage posted on Facebook showed the
towering columns of smoke rising behind the runway
, where another plane stood waiting on the tarmac.
Plumes of black smoke
could be seen rising from the football pitch where the plane crashed, to the east of the runway at Nepal's only international airport, in the capital Kathmandu.
"There were 67 passengers and 4 crew members" aboard the plane, said airport spokesman Prem Nath Thakur.
"So far 20 injured have been taken to the hospital. Police and army are trying to cut apart the plane to rescue others," he added.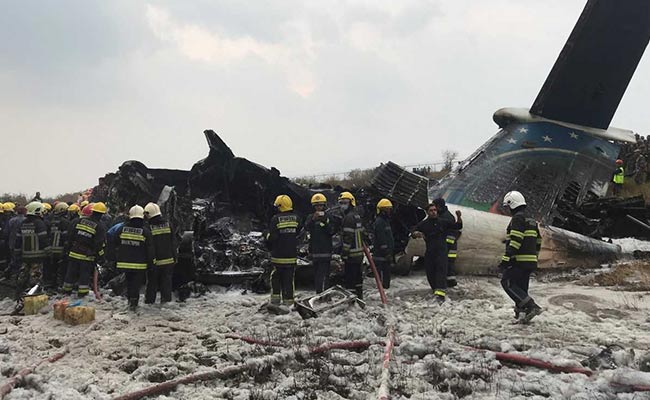 Emergency vehicles appeared to be heading into the smoke as people watched from a distance or filmed on their mobile phones.
"We are trying to bring the fire under control. Details are awaited," airport spokesman Birendra Prasad Shrestha said, adding that the airport had been shut down and all other flights diverted.
"We're now concentrating on evacuating the passengers," the official added.
Mountainous Nepal is notorious for air accidents. Small aircraft often run into trouble at provincial airstrips.
A Thai Airways flight from Bangkok crashed while trying to land in Kathmandu in 1992 killing all on board.
US-Bangla Airlines is a unit of the US-Bangla Group, a U.S. Bangladeshi joint venture company.
The Bangladeshi carrier launched operations in July 2014 and operates Bombardier Inc and Boeing aircraft.
With inputs from Reuters and AFP