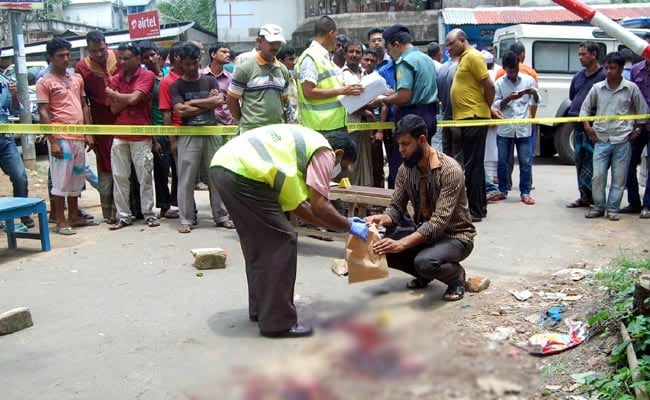 Dhaka:
Bangladesh police said today they have arrested a photo-journalist over the murder of an atheist blogger hacked to death last month by a masked gang wielding machetes.
The man was arrested on Sunday in the northeastern city of Sylhet and remanded in custody by a local court over the murder of the blogger, the third to be hacked to death since February.
"A photo-journalist has been arrested in connection with the murder of Ananta Bijoy Das. He has been remanded into custody for seven days for questioning," Sylhet police Chief Kamrul Ahsan told AFP.
He declined to give any other details, but private Jamuna TV station identified the man as Idris Ali, It said he was based in Sylhet and worked for a national and a local newspaper.
A gang of four killed Das, 33, a banker, editor and blogger, on May 13 as he headed to work in Sylhet in an attack that police suspect was carried out by Islamic militants.
The country has seen a rise in attacks by religious extremists in recent years, with the assaults on the bloggers drawing widespread criticism that a culture of impunity has been allowed to flourish.
Police were also investigating an announcement by an unknown group that Al Qaeda in the Indian Subcontinent was behind the killing of Das.
AQIS has already claimed responsibility for the murder of Bangladeshi-born US citizen Avijit Roy, a writer and moderator of a blog. An Islamist has been arrested over that attack in February that also injured Roy's wife.
Bangladesh is an officially secular country but more than 90 per cent of its 160 million people are Muslim.