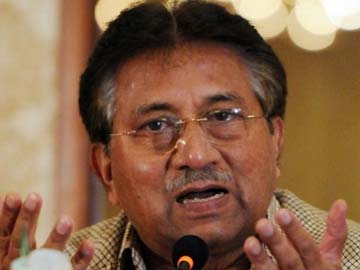 Islamabad:
Former Pakistani dictator Pervez Musharraf today suffered a "severe heart attack" on his way to a special court to face high treason charges and was admitted to an army hospital, in another dramatic turn in the high-profile case.
Musharraf, 70, was summoned by the court to attend the hearing today after he failed to appear on previous two occasions citing security threats to his life as bombs were found on his route.
After the unexpected development, the court postponed the hearing till Monday.
"The Court has exempted Musharraf from today's appearance due to his health conditions. They have postponed the hearing till Monday," Barrister Mohammad Ali Saif told reporters outside the court.
"No decision has been taken about the appearance of Musharraf on next hearing. It will depend on his health condition and on advice of his doctors," Saif said.
Asked if Musharraf would be taken abroad for treatment, he said, "we will wait for the doctor's opinion".
Replying to queries on Musharraf's name on the Exit Control List, he said the name has been put by the government.
Aasia Ishaque, spokesperson of Musharraf's All Pakistan Muslim League (APML) party said, "He suffered a severe heart attack while he was on his way to the Court."
Musharraf was not feeling well last night and doctors had visited his Chak Shahzad farm house, given him medicines and advised bed rest, Ishaque said.
"While he (Musaharraf) was on his way to the Court today, he had chest pains and he was sweating. Tests done at the hospital showed he had suffered a heart attack," she told PTI.
Ishaque said the former president was admitted to the "Critical Care Unit" of the Armed Forces Institute for Cardiology in Rawalpindi (AFIC) and was conscious.
Musharraf's wife was beside him and his 95-year-old mother called from Dubai but was not able to talk to him as doctors have not allowed anyone to talk to him, she said.
"We are sorry to inform that APML Quaid Pervez Musharraf suffered a heart attack on his way to the Court," Ishaque tweeted.
The former military ruler is accused of suspending, subverting and abrogating the constitution, imposing an emergency in the country in November 2007 and detaining judges of the superior courts.
He is the first general to face trial for treason.
If convicted, he could get life imprisonment or the death penalty.