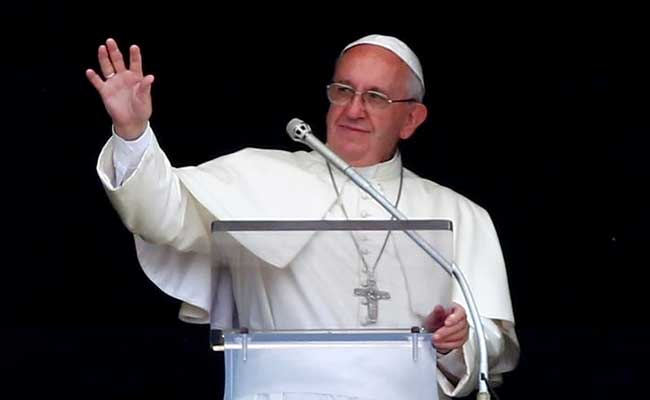 Krakow, Poland:
The worried parents of 16 young gay Poles have implored Pope Francis to help combat what they call "widespread" homophobia in Poland, as the pontiff visited the strongly Catholic EU state for the first time.
Pointing to a recent string of "attacks on offices of organisations working with homosexuals, burning of LGBT (lesbian, gay, bisexual and transgender) symbols, and beatings of non-heterosexuals", the group implored Francis to intervene.
"Instead of compassion for families, society is engulfed by a wave of homophobia," the group said in an open letter, which was published by several Polish newspapers and magazines in the past week.
"Only the voice of Your Holiness can prevent future tragedies," they told Francis, who famously remarked "Who am I to judge?" about gays earlier in his papacy.
But in April, the Argentine failed to recognise homosexual couples in new Church guidelines on family life.
The parents' move comes as Francis, 79, headlines World Youth Day, a week-long Catholic extravaganza that has drawn hundreds of thousand of young faithful to Poland from across the globe.
"On a daily basis, our children face hate attacks, verbal assaults and even physical violence only because they were created that way by God," said the parents, who did not publish their full names for fear of reprisals.
'Respect, compassion'
"Why is there so much homophobia among Polish Catholics?" they asked, quoting passages from Church teachings that call for gays and lesbians to "be accepted with respect, compassion, and sensitivity".
"Why aren't priests reminding people in their sermons that LGBT people are also God's children and only God can judge them?"
"Jesus himself never said anything about the love between people of the same sex," the letter said.
Gay and transgender Christians also set up an "LGBT Pilgrim's Haven" in Krakow during the WYD festival on the sidelines of the official event.
"It's not yet at the point in history when the Catholic Church in Poland would be ready to agree (to officially recognise LGBT groups) -- we are not yet there," Misza Czerniak, an LGBT activist told AFP.
He however acknowledged that "Francis has changed the tone and the vocabulary that is used when speaking about LGBT people in the Church, and we are extremely grateful for that.
"And what is a big sign of hope for us, is that the Polish church is gradually learning from him."
Polish-born late pontiff and saint John Paul II initiated the World Youth Day festival Rome in 1986.
The last was held in Rio de Janeiro in 2013, shortly after Francis's election as pope.
Having spent five days at the WYD event, Pope Francis concludes his visit to Poland on July 31.
(This story has not been edited by NDTV staff and is auto-generated from a syndicated feed.)