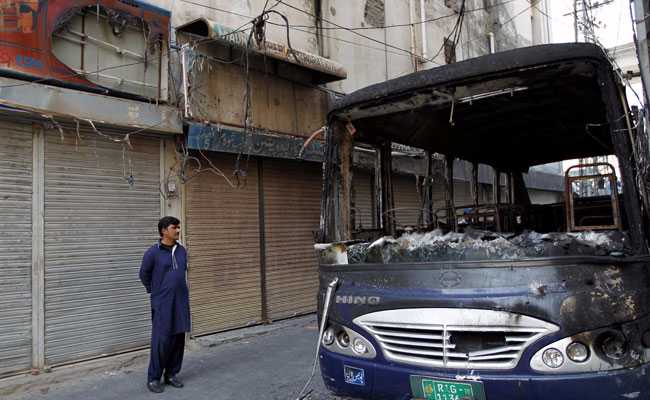 Islamabad, Pakistan:
A Pakistani hardline Islamist group whose supporters clashed with police over the weekend is to call off its weeks-long protest after the government agreed to its demands and the law minister resigned, the group's spokesman said today.
Seven people were killed and 200 wounded in the clashes after a police bid to disperse the protesters failed on Saturday, sparking instead demonstrations in other major cites nationwide.
"Our main demand has been accepted," Ejaz Ashrafi, spokesman of the Tahreek-e-Labaik group, told Reuters. "Government will announce the law minister's resignation and we will end our sit-in today."
Law minister Zahid Hamid has resigned, state-run news channel PTV said today. Shipping containers that police had used to block off the main protest site were being removed, media said.
The government on Saturday called in Pakistan's powerful military to tackle the protests after the police operation failed, but there was no sign of troops around the protest camps on Sunday.
For the past two weeks, activists of Tehreek-e-Labaik blocked the main road into the capital, Islamabad, in a protest that blamed the law minister, Zahid Hamid, for changing the wording in an electoral oath.
The party says the words "I believe", used to replace the clause "I solemnly swear" in a proclamation of Mohammad as the religion's last prophet amount to blasphemy.
The government blamed the change on a clerical error and swiftly restored the original format.
(Reporting by Asif Shahzad; Writing by Drazen Jorgic; Editing by Clarence Fernandez)
© Thomson Reuters 2017