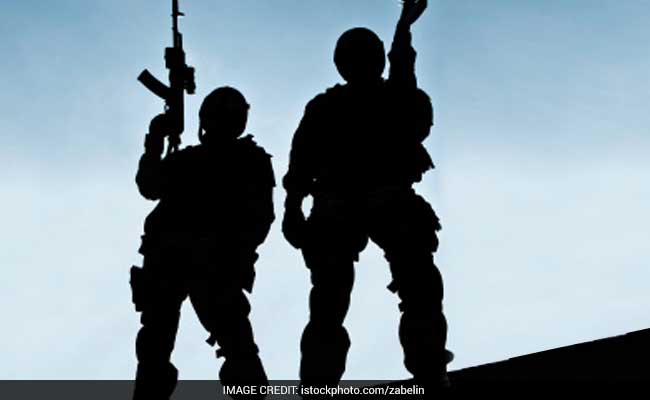 Islamabad:
Pakistani Taliban terrorists today appointed Mufti Noor Wali Mehsud as their new chief in place of Mullah Fazlullah, who was recently killed in a US drone strike in Afghanistan's restive Kunar province.
Religious scholar Mehsud, 39, replaces Fazlullah, the chief of the Tehreek-e-Taliban Pakistan (TTP), who had ordered the assassination of Nobel Peace Prize winner Malala Yousafzai.
The new TTP chief was born on June 26, 1978 at a village in South Waziristan.
TTP spokesman Mohammad Khurasani said that their leader was killed and Mehsud was chosen by the Taliban council as his successor.
Mufti Hazratullah has been named as Mehsud's deputy, he said.
Sources said that Mehsud belongs to Tiarza area of South Waziristan and had studied in various religious seminaries of Pakistan.
He is believed to have authored a book in Urdu titled "Inqalab-e-Mehsud-South Waziristan: Farangi Raj say Amreeki Samraj Tak" (Mehsud Revolution and South Waziristan: From British Raj to American Imperialism).
In the book, he, on behalf of Taliban, claimed for the first time that the TTP terrorists were involved in the killing of former premier Benazir Bhutto in 2007 in Rawalpindi.
Mehsud also confessed that TTP platform was used for extortion, kidnapping and killings to get money to finance the groups' activities.
The new leader survived a drone strike in South Waziristan in 2014 in which eight Taliban terrorists were killed.
Mehsud's current location is not known but he is believed to be hiding somewhere in Afghanistan.
Fazlullah, also known by the alias Radio Mullah or Maulana Radio due to his long sermons on a private radio channel, had been a major figure in the TTP even before he became emir in late 2013.
He was the man in charge of the TTP operations in Pakistan's restive Swat Valley when student activist Malala Yousafzai was shot in 2012.
He was designated as a global terrorist by the US and carried a bounty of USD 5 million. He had been on the run since his loyalists were routed in a major military operation in Swat district in Khyber-Pakhtunkhwa province in 2009.
Fazlullah had directed numerous high-profile attacks against the US and Pakistani targets since he was appointed the group's leader in 2013, including the December 2014 attack on the Army Public School in Peshawar.
In 2014, there were reports that Fazlullah had been killed. However that information turned out to be false. In 2010, similar news about his death had broken out but later proved false.