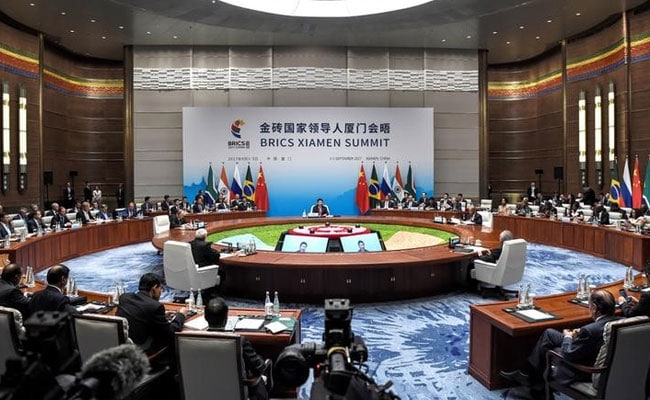 Highlights
BRICS highlighted terror groups in Pakistan posed security concern
Pakistan says it is also fighting the terror groups
Pakistan denied terror groups have complete safe havens
Islamabad:
Pakistan on Tuesday rejected a statement by India, China and the other three members of BRICS that highlighted terror groups within Pakistan posing regional security concern.
China is a long-time ally of Pakistan which is why the statement issued on Monday was seen as a big win for India, which holds Pakistan-based terror groups responsible for some of it deadliest terror attacks. Brazil, Russia, India, China and South Africa - the
five emerging-market economy powers - are meeting in Xiamen
.
"These organizations, they have some of their remnants in Pakistan, which we're cleaning," Pakistan's Defence Minister Khurram Dastagir Khan told the Geo TV channel, without specifying which groups he was referring to. But Pakistan, we reject this thing categorically, no terrorist organization has any complete safe havens."
The
groups named by BRICS include the Jaish-e-Mohammad
, which has attacked military bases in India, and the Lashkar-e-Taiba, responsible for 26/11 in which 166 people were killed in the siege on Mumbai.
China has repeatedly blocked India's attempts to have the UN declare Jaish-e-Mohammed chief Masood Azhar designated as a terrorist linked to Al Qaeda which would freeze his assets and ban him from international travel. China has said that India has failed to furnish sufficient evidence against Azhar, who lives in Pakistan and moves about freely.
At last year's summit, PM Modi called Pakistan the mother ship of terrorism.