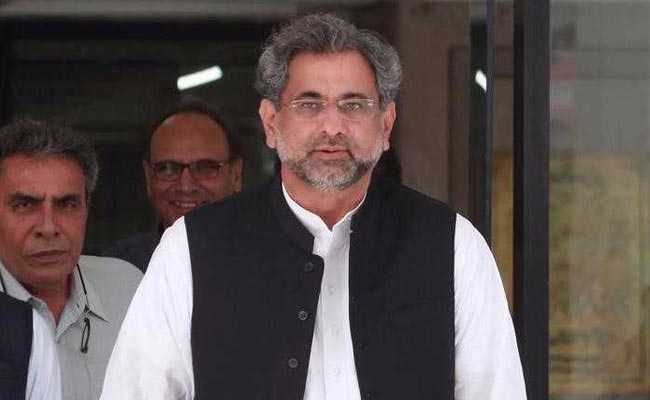 Islamabad:
Pakistan Prime Minister Shahid Khaqan Abbasi has declared himself mystified by the US threats to cut off funding, saying that Washington's financial assistance was "very, very insignificant" and that Islamabad was "on the forefront of the war on terror".
In an interview with the Guardian, Mr Abbasi said that reports about the US was considering cuts of up to $2 billion in security assistance were bewildering because of the total aid Pakistan -- civilian and military -- actually received was a tiny fraction of that amount.
"I am not sure what US aid has been talked here," Mr Abbasi said in his office in Islamabad.
"The aid in the last five years at least has been less than $10 million a year. It is a very, very insignificant amount. So when I read in the paper that aid at the level of $250 million or 500 or 900 has been cut, we at least are not aware of that aid."
US President Donald Trump used his first tweet of 2018 to threaten to withhold aid to Pakistan because of what he called its "lies and deceit" over terrorism, claiming: "They give safe haven to the terrorists we hunt in Afghanistan, with little help." The President said that the US had "foolishly" given Pakistan $33 billion over the past 15 years.
According to the US Agency for International Development, the US gave $778 million to Pakistan in assistance in 2016, of which 35 per cent was military and the rest economic.
Mr Abbasi rejected Mr Trump's charge of duplicity over the fight against terrorism, calling his claim that Pakistan was harbouring terrorists a "fallacy".
"Pakistan is a sovereign country and it has always abided by international conventions," he said.
"We are today fighting the largest war on terror in the world. We are fighting the world's war on terror with our own resources... That is something the world has to appreciate.
"Today we are fighting terrorists. So if somebody says we are harbouring terrorists, there is no greater fallacy," Mr Abbasi said.
"We have engaged US at every level from President Trump down. We have explained to them ... what Pakistan has done we have explained to the rest of the world also."