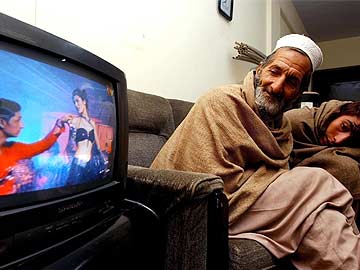 Lahore:
A Pakistani court today stopped the Central Censor Board from issuing clearance certificates to "illegally" imported Indian movies.
Justice Khalid Mahmood of the Lahore High Court issued the direction to the Central Censor Board's chairman in response to a petition filed by controversial TV talk show host Mubashir Lucman, a former film producer known for his anti-India stance, and a dozen others.
Mahmood also sought a reply from the federal government and the Censor Board's chairman in two weeks.
Since the petition was filed by members of the Pakistani film industry last month, the High Court has imposed restrictions on the screening of Indian films and laid down conditions for their release.
The court earlier directed authorities to strictly implement a ban on screening "films made in India".
During today's hearing, the judge observed that films made in India could not be screened in Pakistan as they are on the "negative list" of the Import Policy 2013.
Under Pakistani rules, only Bollywood films shot outside India can be imported into the country.
However, these rules were rarely enforced and Indian movies were screened in Pakistan within days of their domestic release.
The petitioners contended that under the Motion Picture Act, no film made in Indian territory can be exhibited in Pakistan.
They claimed at least 213 Indian movies were exhibited since 2006 after obtaining certificates from the Central Censor Board on the basis of "fake documents".
The petitioners sought action against importers of these Indian films on charges of smuggling and asked the court to restrain the Censor Board from issuing certificates for such movies.
Indian movies have largely fuelled a boom at the Pakistani box office after former military ruler Pervez Musharraf eased restrictions on their import in 2006. The screening of Indian movies was banned by Pakistan after the 1965 war but pirated copies of films were widely available across the country.