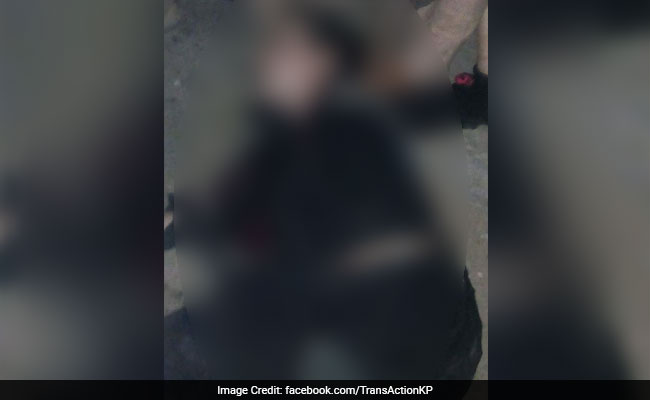 When a 23-year-old transgender activist was shot six times by a gang on Sunday night in northern Pakistan, other members of her community rushed her to a hospital. Violent attacks on transgender people aren't rare in Pakistan, or across South Asia and beyond for that matter, and the group young Alesha coordinated for, Trans Action, had long campaigned for greater protection. In Facebook posts, Trans Action said the gang that shot Alesha specifically targets members of the transgender community, and sometimes sexually assaults them while recording the crime.
In retrospect, that Alesha faced the same neglect and discrimination at the hospital, and ultimately died from it, seems a sad foregone conclusion. Distraught colleagues of hers documented their attempts to get her treated on social media.
(In its social media posts, Trans Action also refers to Alesha as Ali and Ali Sha.)
For an hour, while Alesha bled, doctors couldn't decide whether to admit her to the men's or women's ward, according to Trans Action. When they finally decided on the men's ward, Trans Action protested, and had her shifted to the women's ward, where other women apparently complained.
Then the taunts began, Trans Action said. One doctor allegedly asked a Trans Action volunteer for her telephone number and how much she charges for a dancing party. Another was reportedly asked if her breasts were real. Another asked if the women from Trans Action just danced or also "perform sex," according to the group.
Local media outlets began reporting about the scene, and the governor of Khyber Pakhtunkhwa province, where the city of Peshawar in which the attack took place is located, arrived at the hospital. Alesha was eventually transferred to a VIP ward for treatment, at least six hours after she arrived at Lady Reading Hospital, Trans Action said in a Facebook post.
She succumbed to her injuries Wednesday morning.
Transgender communities have long been a visible, and integral, element of South Asian cultures. While most live marginalized lives and can be often seen begging at stoplights or on public transportation, they were once often welcomed in the courts of pre-colonial rulers as entertainers. Some believe that transgender people are agents of fertility, which is why they are still commonly paid in return for blessings at births and weddings.