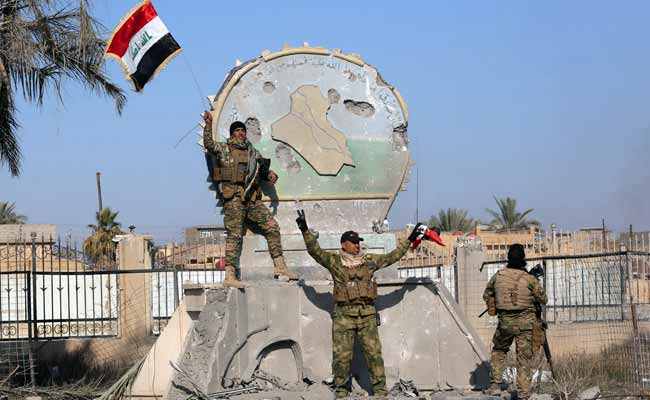 ERBIL, Iraq:
A much anticipated campaign to recapture Iraq's northern city of Mosul from ISIS is unlikely to happen this year, the Kurdistan region's deputy prime minister said, dampening hopes the terrorists could be driven from the country in 2016.
Despite recent gains on the battlefield, Qubad Talabani said he doubted the country's armed forces would be ready for an operation to drive the Sunni insurgents out of their de facto capital in Iraq before 2017.
"I don't think the Mosul offensive could happen this year," Talabani told Reuters in an interview on Thursday. "I don't think the Iraqi armed forces are ready and I don't think the (US-led) coalition is confident in the ability of everyone to get ready in time for an offensive this year."
The coalition has been working to train and rebuild the Iraqi security forces, which partially collapsed when ISIS terrorists overran Mosul and large swathes of the north in June 2014.
Iraq has relied heavily on Shi'ite paramilitary groups and Kurdish peshmerga forces to drive the militants back, but their involvement in the Mosul campaign could inflame sectarian and ethnic tensions with the city's mainly Sunni Arab population.
Kurdish officials say the peshmerga, which have emerged as a key ally of the coalition bombing ISIS, will support an offensive to recapture Mosul whenever it happens, but the Iraqi army must take the lead.
"We're ready to do our part in any offensive to liberate Mosul but I think it's unfair to expect us to do the lion's share," said Talabani, adding it was too soon to comment on the exact nature of the role the peshmerga would play.
Last month the army scored its first major victory since the fall of Mosul, recapturing the western city of Ramadi, and Iraqi Prime Minister Haider al-Abadi said the insurgents would be routed from the country in 2016.
© Thomson Reuters 2016